Nintendo sees mobile dollar signs, plans two or three games per year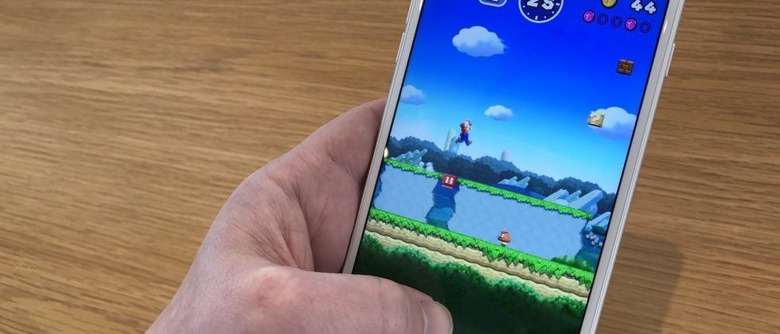 Hot on the heels of Super Mario Run's launch, Nintendo is further committing to more mobile games in the future. Of course, we already knew that Fire Emblem and Animal Crossing mobile games are planned, but in a recent interview with Kyoto NP, Nintendo President Takeshi Kimishima got a little more specific about what to expect on the mobile front in the future. In short: don't expect Nintendo to just release a handful of games on mobile and then go back to developing exclusively on consoles.
Kimishima tells the Japanese publication that his company will look to release two or three mobile games per year. We're already seeing that here in 2016, with the release of Super Mario Run and Pokemon GO. Thought Pokemon GO was developed by Niantic instead of Nintendo, it still features one of the most famous Nintendo properties ever.
As we head into 2017, it seems likely we'll hear more about those incoming Fire Emblem and Animal Crossing mobile games. There's no word on when those will launch, but a 2017 release for both seems well within the realm of possibility. Nintendo could also choose to release a sequel to Super Mario Run within the next calendar year, though that's far from confirmed.
Indeed, the only indication we've had of a Super Mario Run sequel comes from a survey Nintendo recently sent out. That survey, which polled Super Mario Run players who have linked their My Nintendo accounts in-game, asks if they'd be interested in playing a sequel, should Nintendo ever make one. That isn't exactly confirmation, but with Kimishima predicting that Super Mario Run could climb as high as 100 million downloads, a sequel does seem like a no-brainer.
Presumably, Nintendo's plan for mobile also includes Android, even though Android players haven't received Super Mario Run yet. Pokemon GO launched across both Android and iOS simultaneously, and though Super Mario Run is exclusive to iOS for the moment, an Android port is in the works. Perhaps committing to more mobile games in the future means less of these timed-exclusive deals? We'll just have to wait and see.
SOURCE: Kyoto NP