Nintendo said to double Switch production to 30M in 2018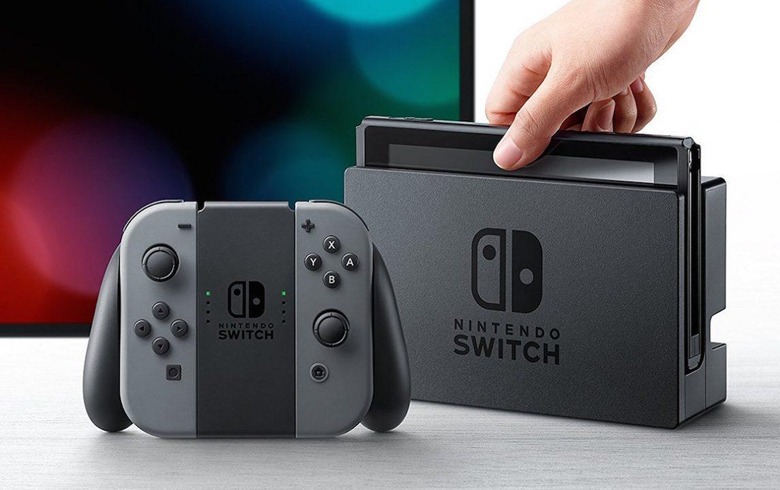 Since the Nintendo Switch was release earlier this year, it's turned into one of the company's biggest hardware hits in quite some time. The console/handheld hybrid is already well on its way to topping the total lifetime sales of the Wii U within its first year. The Switch has been in such demand that Nintendo has had to increase production more than once so far, and a new report indicates that as many as 25 to 30 million units could be coming in 2018.
Nintendo recently revealed that the Switch sold over 7 million units between March and September, and that with an increase to meet the upcoming holiday demand, the console's first year will see 17 million units produced. Now the Wall Street Journal is hearing from sources that Nintendo will double that figure for the 2018 fiscal year, which begins in April.
The paper adds that the company may even increase its 25 to 30 million production goal depending on how this year's holiday sales go. It appears Nintendo is betting big on the ongoing demand for the Switch continuing for another year, as well as hits like Super Mario Odyssey and Zelda: Breath of the Wild to keep players coming back.
Of course, there's still the potential for this move to backfire on Nintendo. The Switch has notably been hard-to-find until recently, but the console has become increasingly available at stores and online — although that could quickly change with the holiday shopping season about to start. The real question is if sales will keep up with Nintendo's production numbers, of if it's another case of the system being in demand due to eager early adopters, followed by a steady drop-off.
SOURCE Wall Street Journal