Nintendo Switch production ramping up for holiday season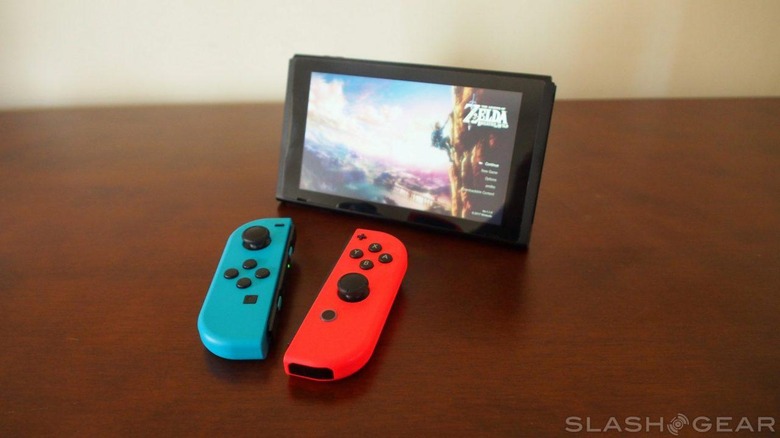 Though the Nintendo Switch's stock woes have eased in some places around the world, it can still be difficult to find a console in some areas. These continued stock problems are something of a worry heading into autumn – though game sales tend to slump over the summer, they're about to kick into full gear, and the Switch is certain to be a hot holiday item. Will Nintendo be able to make enough?
While Nintendo probably won't be able to keep up with holiday demand for the Switch entirely, it does seem committed to at least trying. In a new write-up from The Wall Street Journal, Nintendo discusses the fact that it will ramp up Switch production for the holiday season, hopefully avoiding a Wii repeat. Remember, the Wii was hard to find during the holidays for a number of years, much to the frustration of parents looking to put one under the tree.
"We're doing everything we can to make sure everyone who wants to buy a Nintendo Switch system can do so," a Nintendo representative told The Wall Street Journal. "We will ramp up production for the holiday period, which has been factored into our forecast."
Indeed, the holiday shopping season could be make or break period for Nintendo and its Switch sales forecast. Following the Switch's excellent launch, Nintendo said its goal was to ship 10 million units by March 2018. It's a lofty goal – especially when you consider that the Wii U only sold 13.6 million units after 4 years – but the Switch seems to be taking off in a way that even Nintendo didn't expect.
It's certainly a nice problem to have for Nintendo, but ramping up production may ultimately be easier said than done. With the mobile industry facing shortages of critical parts like flash memory, it's a bad time to be producing a console so heavily reliant on mobile architecture. Hopefully those shortages are at least a little closer to being sorted out, allowing Nintendo to actually increase production in a significant way for the holiday season. We'll see soon enough, so stay tuned.