Switch in stock for the holidays? Nintendo can't guarantee it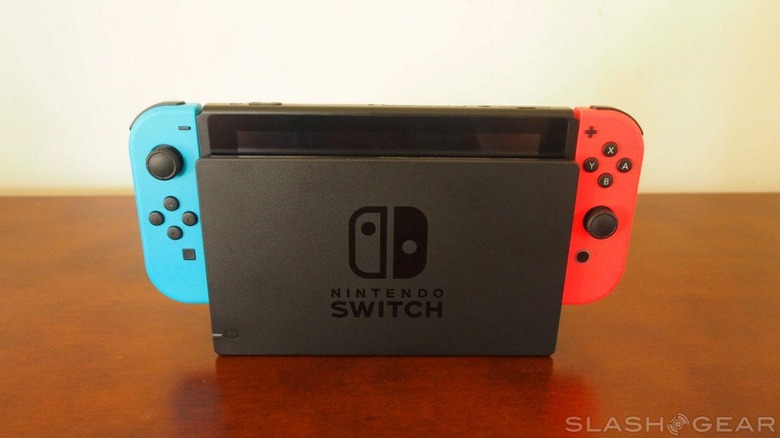 At this point, we can probably expect the Nintendo Switch to be a hot item this holiday season. The console has been selling better than pretty much anyone expected, leading Nintendo raise its sales goal for the current fiscal year to an impressive 10 million. With a high demand for the Switch, Nintendo has been having a hard time keeping it in stock in some regions, which means that it might be even harder to come by when the holiday shopping season kicks into full gear.
Though Nintendo previously promised to ramp up Switch production heading into the holidays, that may not be enough. Speaking at Variety's Entertainment and Technology Summit in Los Angeles yesterday, Nintendo of America boss Reggie Fils-Aime suggested that Nintendo may not have be able to produce enough stock for the holidays.
Fils-Aime said that while Nintendo is confident its supply chain is equipped to produce 10 million consoles within the fiscal year, whether or not it will be in stock consistently during the holidays is the bigger question. "Are we going to have enough for the holiday? That's what we are focused on," he said.
READ MORE: Six Months with Nintendo SwitchWhatever stock problems currently exist could get a lot worse next month when Super Mario Odyssey drops. Though Breath of the Wild is one of the best games Nintendo has released all year, it was also available on Wii U, meaning that people weren't exactly forced to buy a Switch if they wanted to play it (though many, it seems, did). Super Mario Odyssey, on the other hand, is a highly anticipated game that will be exclusive to Switch, so don't be surprised if Switch sales spike when it's released.
Ultimately, we'll have to wait and see if Nintendo can keep up with demand or if this is going to be another Wii situation. With that in mind, if you're planning to give someone a Switch as a present, you might want to hop on the first one you see. After all, they might be much more difficult to find in just a few weeks.