Nintendo president dons Mario gloves for Wii U "unboxing ceremony"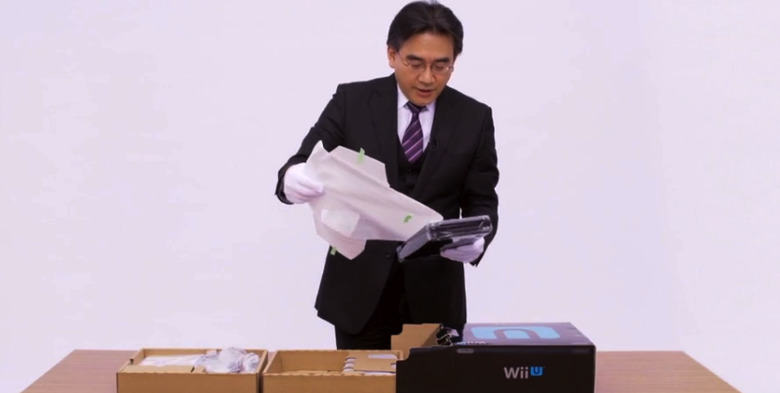 Nintendo may be taking the Wii U launch as seriously as it needs to, given its financial position, but that hasn't stopped president Satoru Iwata from having some fun with an "official pre-release unboxing ceremony." The new Nintendo Direct video sees Iwata share his first opening experience of the new console, donning white gloves that he says "kind of make me feel like Mario." If you've ever wanted to watch the head of a multi-billion yen international company brandish an HDMI cable like a proud parent, this video is for you.
Inside there's no shortage of extras, along with a surprise or two. The AC adapter for the Wii U console itself – the large grey box in the image below – is surprisingly big, for instance, given the diminutive size of the base station.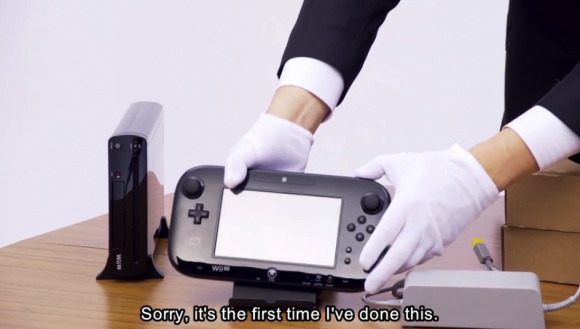 There are also two stands, as it's the Premium pack which Iwatu unboxes; that's priced at $349.99 in the US, and includes stands for the console and the GamePad, and a GamePad charging cradle, as well as 32GB of storage. There'll also be a Basic pack, for $299.99, which will do without the stands.
Pre-ordering has been open for some weeks now, and retailers report that initial stock levels are expected to be tight. We doubt that any early adopters will take quite the same care in opening up their new console as Iwatu does, however.
[Thanks Carl!]