Nintendo prepping Wii U eBook store and courting iOS devs says source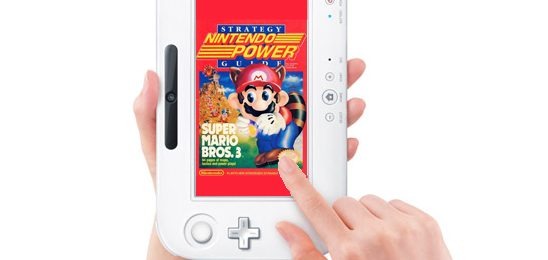 Nintendo is reportedly not only preparing an app store for the Wii U, the company's next-gen console scheduled for launch this year, but an ebook platform for distributing game guides, digital magazines and more. The company has already approached publishers and developers about the Wii U ereader store, ForgetTheBox's source claims, and is considering offering its back-catalog of out of print "Players Guides" for titles like Super Mario World free to download to Wii U gamers.
They would supposedly accompany electronic user guides for downloadable console classics, in addition to back issues of Nintendo Power, the formerly official magazine. Also under consideration is content from Prima Games, the publisher responsible for current official strategy guides, though that would be paid content rather than free to download.
Nintendo's ambitions don't rest at just game-related content, however; the company is also said to be "actively seeking" partners among publishers to bring digital magazines and ebooks in general to the Wii U. In addition to the tablet-style console, Nintendo's 3DS handheld would also apparently gain access to the ereader store, with iBooks- and Kindle-style synchronization between devices logged into the same account. Nintendo's active sleep system, used to preserve wireless support for StreetPass gaming on the 3DS, would be implemented to download newly released issues while the consoles were idle.
In fact, it seems Nintendo's target is not just competing with Sony's PlayStation and Microsoft's Xbox platforms, but taking on Android and iOS as well. Both Google and Apple's platforms have eaten into traditional gaming territory, and now Nintendo looks to be pushing back with a broader range of services than simply gameplay. This latest source – a software developer of iOS titles – was apparently approached to gage interest in porting their existing apps over to the Wii U tablet, with the prospect of Nintendo coding assistance if they'd be willing to help plump out the upcoming app store.
None of this has been confirmed by Nintendo, naturally, and details on the source are scant due to confidentiality concerns. Nonetheless, the company hasn't been blind to the need to keep pace with its casual gaming rivals, Nintendo president Satoru Iwata releasing an apologetic open letter in the aftermath of the 3DS price cut in which he explained how third-party adoption of the platform was essential.
[via NintendoLife]