Nintendo Power final issue finished, offices shut down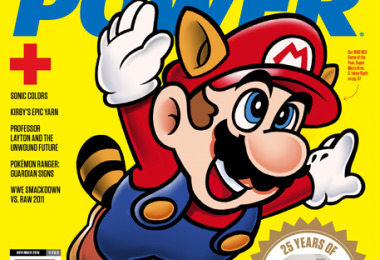 It's a sad, sad day for the gaming world. Today we're finding out that the final issue of Nintendo Power has been finished, which means that the magazine's offices have been shut down. Nintendo Power writer Phil Theobald confirmed that the last issue had been completed on Twitter, later saying that the final issue should be available on December 11.
We've been told that the team at Nintendo Power was planning something big for the final issue of the magazine, and while that's certainly an exciting thing to look forward to, it doesn't make the shut down of Nintendo Power any less sad. We found out that Nintendo Power would be going dark back in August – initially it was only a rumor, but it wasn't long before Nintendo and publisher Future US confirmed that the magazine's days were numbered.
Nintendo Power has been running since 1988, meaning that it's probably older than some of you reading this. Many grew up with the magazine, which makes it such a bummer that it's shutting down. Nintendo Power isn't the only gaming magazine that has been shut down either, as there were a few high-profile magazines that went belly-up before it.
Just last week we learned that Future US will also be shutting down PlayStation: The Official Magazine too. Just like Nintendo Power, the 2012 holiday issue will be the final issue of PlayStation: The Official Magazine, so that publication doesn't have much longer to go either. Are you sad to see the likes of Nintendo Power and PlayStation: The Official Magazine go dark?
[via Kotaku]