Nintendo patent for crazy controller hints at NX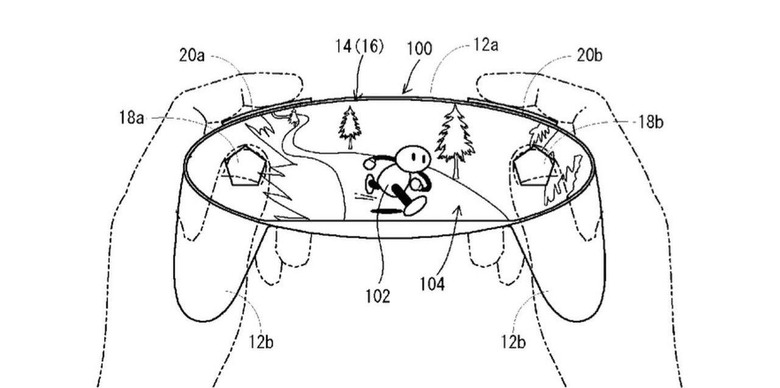 A recent patent filed by five Nintendo employees has been discovered, revealing a unique game controller that possibly reveals what the company has in store for its upcoming "NX" console. Patent filings should always be taken with a grain of salt, and this one is no different, however some of the controller's features are in line with a previous Nintendo patent, as well as circling rumors about how the NX will function.
The patent's mock-up images reveal a controller where the entire front surface is actually a touchscreen, leaving only room for two analog sticks to connect. The only other physical buttons are a pair of triggers or shoulder pads on the top. The patent notes that the touchscreen could either be a OLED or LCD panel, and may even make use of the same glasses-free 3D technology found in Nintendo's 3DS handheld system.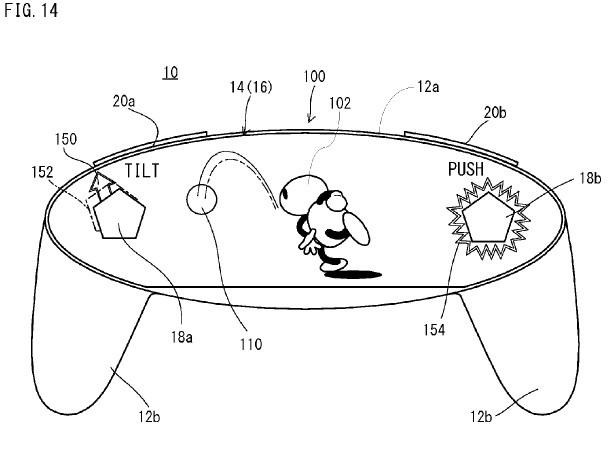 Several examples of how the controller's touchscreen could be used are listed, such as displaying text near the analog sticks that direct the player in which direction to push them, depicting effects like fire around certain parts of the screen, and digital buttons with words that would speed up the text-entry process.
The controller is also described as having a card slot on the top side, a speaker, and motion detection that would recognize when it's being held vertically, helpful in the case of something like a browser window being displayed in the center of the screen.
Previous reports have said that Sharp would be supplying Nintendo with its IGZO LCD that can take the form of a number of different shapes, as well as be bent. These panels have been said to enter production in early 2016, while Nintendo has stated that it would reveal the first details of the NX sometime next year.
Another Nintendo controller patent turned up in September, also depicting a large touchscreen in the middle, albeit closer in design to the existing GamePad for the Wii U, but featuring scroll wheels on the shoulders instead of traditional buttons. Combining that feature with the patent we're seeing today could give us an idea of at least how games will be controlled on Nintendo's next console.
VIA NeoGAF
SOURCE Patent Application