Another recent patent filed by Nintendo has been discovered, and much like the previous one for a console with no disc drive, it offer hints about the game company's upcoming "NX" system. Originally filed in February of this year, the patent was discovered online by the forum members of NeoGAF. The document reveals Nintendo's design for a controller that features scroll wheels on the upper right and left corners, in place of the shoulder buttons commonly seen on controllers for the Wii U and other consoles.
The description reveals the controller is actually very similar to that of the Wii U, featuring on a large touchscreen in the center with an analog stick on each side, as well as a D-pad on the left. The main difference, besides the new scroll wheels, is that there's only two face buttons on the right instead of four.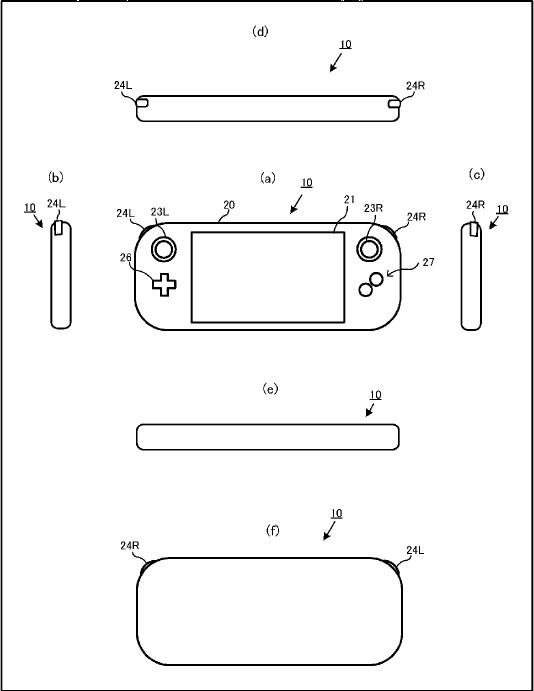 The scroll wheels are said to function much like those on computer mice, in other words a wheel that can continue rotating without end. The document says that when the controller is held with two hands, each index finger will rest on a scroll wheel, or if held vertically, one wheel can be operated by the thumb of one hand.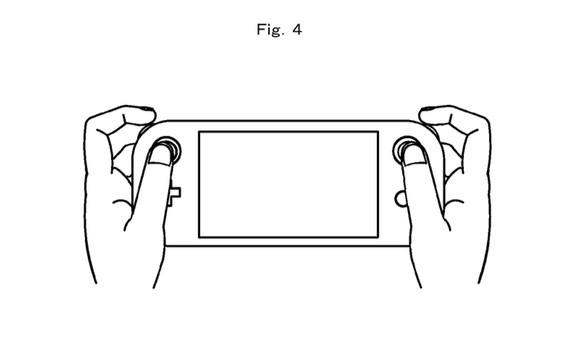 There's no mention examples of how the wheels could be used in gameplay, although it's easy to imagine games using them in different ways. An RPG or other menu-heavy title could use one for scrolling through inventory items, or one could be used for zooming in and out in a shooting game.
There's still very little known about Nintendo's code-named NX, including whether it is a home console to succeed the Wii U, or a handheld portable system. While the controller shown may or may not make it into the final product, we should know more about the NX next year, as Nintendo has promised to reveal more details then.