Nintendo America may show no signs of getting the new 3DS and 3DS XL, but US gamers do at least get a trio of new bundles, along with details on the first range of NFC-enabled amiibo figures. Two Wii U Deluxe bundles will be offered, as well as a Nintendo 2DS bundle offered in three different colors, all in time for the holiday season.
On the Wii U front, from mid-September there'll be the Super Mario 3D World Deluxe Set and, as a Walmart exclusive, a Mario Kart 8 Deluxe Set.
The former will have the Wii U console and physical copies of Super Mario 3D World and Nintendo Land, and be priced at $299.99. The latter, meanwhile, will only be offered at Walmart stores across the US, with the console along with a physical copy of Mario Kart 8 and Nintendo Land. It'll be priced at $299.99 and be available "while supplies last," Nintendo says.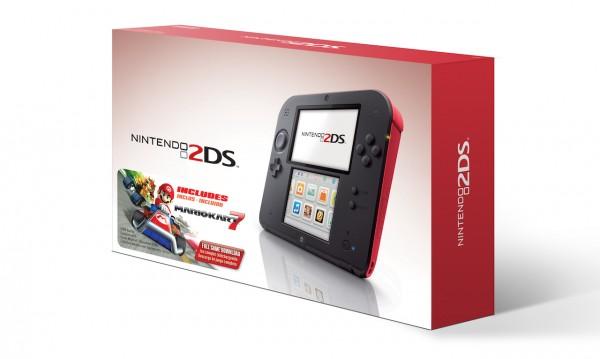 The Nintendo 2DS bundle, meanwhile, will come with an electronic copy of Mario Kart 7 from the Nintendo eShop. Three colors will be available – Electric Blue, Crimson Red or Sea Green – from mid-October.
They'll be priced at $129.99 each.
As for amiibo, tiny figurines with NFC chips embedded, support in the US will first show up in Super Smash Bros. for Wii U, followed by Mario Kart 8, Captain Toad: Treasure Tracker, Mario Party 10 and Yoshi's Woolly World. amiibo themselves will be priced at $12.99 apiece.
The launch range will consist of twelve characters: Mario, Peach, Link, Samus, Yoshi, Donkey Kong, Pikachu, Kirby, Fox, Marth, Villager, and Wii Fit Trainer.