Nintendo next-gen DS could have free integrated 3G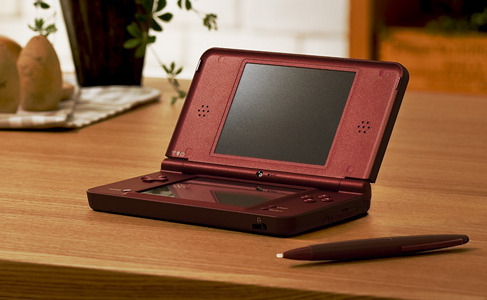 Nintendo may be facing a surprise dip in profits but they're not resting on their laurels.  The larger-screen Nintendo DSi LL (aka the DSi XL when it lands in the US and Europe in Q1 2010) is one such attack, but according to the Financial Times the gaming company are also considering adding integrated, contract-free 3G to their next-gen DS.
The idea, says Nintendo president Satoru Iwata, was prompted by the Amazon Kindle, which offers 3G connectivity but doesn't charge an ongoing fee to the owner; instead, the cost of the 3G would be integrated into the initial purchase price.  Gamers would be able to download new titles to their DS, even if they weren't near a WiFi connection.
"I'm interested because it's a new business model in which the user doesn't bear the communications cost ... Only people who can pay thousands of yen a month [in mobile phone subscriptions] can be iPhone customers. That doesn't fit Nintendo customers because we make amusement products" Satoru Iwata, president, Nintendo
However Iwata also recognizes that if they were to incorporate the 3G price into the console "customers would complain about Nintendo putting prices up"; nonetheless it's apparently a possibility they're considering.  It seems likely that the integrated 3G would only be for game downloads, rather than online gaming, as the latter would use significantly more data.
[via I4U]