Nintendo needs to make Pokemon Animoji for iPhone X like, yesterday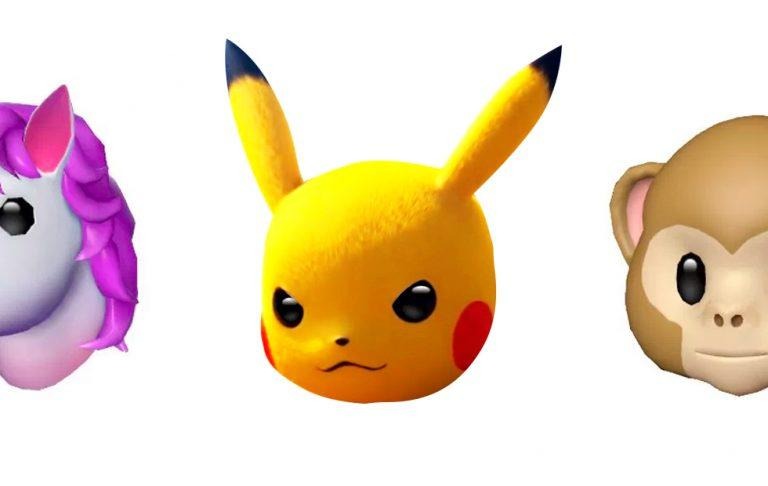 I've seen the Animoji in Apple's iPhone X and I cannot understand how Nintendo is not already a partner. How on earth is Nintendo not already working with The Pokemon Company, for example, to bring Pikachu Animoji to the iPhone X? Or maybe they already are, and we just have to wait until Apple opens the doors to 3rd-party contributions!
Imagine Apple opening the Animoji doors to the developer universe, allowing everyone to create their own Animoji for use in messenger as well as other social media platforms. Imagine, then, that the iPhone X could be used to scan the face of a user, then using the scanned face as a new Animoji. That'd be very creepy.
But we're all about that Pokemon right this minute. Watch the video below from our iPhone X review to see what these Animoji are all about. It is a video of Animoji in action – and it, too, is very creepy. The valley of oddity that is face-tracking is here in full effect.
Pokemon would be an ideal fit for this piece of work. Also Disney, obviously, as Apple constantly cross-brands with them. Also consider the entirety of Nintendo's massive back-catalog of characters – Smash Bros in a big way.
The Pokemon element isn't difficult to imagine. Look back just a few days to find a very interesting acquisition by Niantic to see how Pokemon GO might play into this adventure. Scan your face, plop it in to Pokemon GO, use it as an Animoji. Go wild with it.
Imagine all we could do with the ability to track our face and make it into an animated creature in real time, on a large scale. While Animoji is very tiny and mainly for messages, there's a larger version of something very similar made by the folks at Holotech Studios. It's called FaceRig, and though it was originally made in the year 2015, it's still being updated today. The most recent update to this application was November 1st!
At this moment there's a Windows version of FaceRig on Steam as well as an iOS version posted on the iTunes App Store. For those users on Android – surprise! There's also a Google Play-hosted version of the app for Android.