Nintendo Miitomo is chat app disguised as a game with microtransactions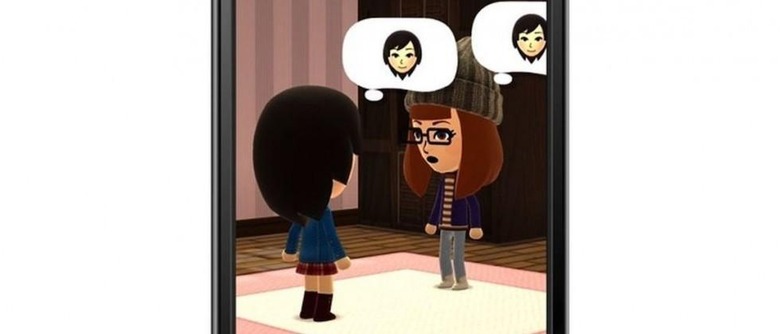 A few more details about Miitomo, Nintendo's first smartphone game developed in partnership with Japan's DeNA, have been revealed in a new Wall Street Journal interview with the latter's CEO, Isao Moriyasu. We've previously heard that the title is expected for release in March 2016, but Moriyasu has now added that Miitomo will have a focus on players communicating with each other, and the first in-app purchases will be for additional clothing items for their characters.
The existing information on Miitomo has already come as a slight disappointment to loyal Nintendo fans, as the title is described as basically being a mobile version of the Nintendo 3DS's Tomodachi Life, a "game" with a main premise of players creating and customizing their Miis, or cartoon-like avatars. Players then interact with other real-world users' Miis in real-time, with gameplay amounting to little more than playing house.
Moriyasu's descriptions indicate that Miitomo's gameplay will be even more minimal, with the central feature being friends talking to one another. The CEO mentions that because the Mii avatars will resemble players' real-life friends, it will offer a "distinctly different feeling from text-based communication."
As The Verge correctly points out, Miitomo sounds like it will be little more than a glorified chat app, especially when Moriyasu adds that DeNA is thinking about implementing Facebook connectivity to allow users to access their friends list. He told WSJ that Miitomo has "a distinct Nintendo feel," and a focus on entertainment, but there's been no mention of anything close to resembling actual gameplay.
VIA The Verge
SOURCE Wall Street Journal