Nintendo DSi titles region-locked: Imports pretty pointless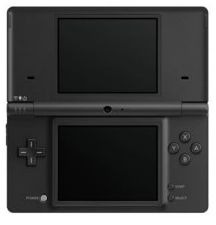 Nintendo's DSi has been a surprisingly controversial gaming launch, but something a whole lot of people agree is disappointing is that the handheld won't reach the US until "well into" 2009.  Of course, that's nothing particularly new when it comes to slick Japanese games hardware (or software for that matter), but Nintendo have laid a trap for anyone turning the usual salvation, the importer: DSi titles will be region-locked.
According to a Nintendo spokesperson, while normal DS titles will continue to be region-free (i.e. games you buy in Japan will work on European and US handhelds) apps and software for the DSi will be region-locked.  That includes both downloads from the new DSi Store and any cartridges that are DSi-specific.
"Nintendo DS software however is region free so you can play any DS software on DSi from any region. You can also browse the Internet on your DSi wherever you are in the world and exchange your photos with friends from around the world" Nintendo spokesperson
Nintendo's justification for this is that they plan custom internet-connected software and functionality that will be unique to the different regions.  Presumably that will include geographically-specific language translations.  Titles will also be assigned different age recommendations, depending on region.
"DSi is region locked because DSi embeds net communication functionality within itself and we are intending to provide net services specifically tailored for each region. Also because we are including parental control functionality for Nintendo DSi and each region has its unique age limit made by different independent" Nintendo spokesperson
[via Gizmodo]