Nintendo DSi sells-out in Japan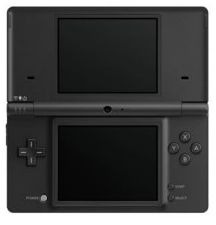 Nintendo Japan prepared 200,000 DSi consoles ready for the Japanese launch of the handheld this past weekend, but even that wasn't enough.  Sales figures released by Famitsu publisher Enterbrain indicate that, in the first two days of its availability, Japanese gamers snapped up 170,779 DSi's.
The remaining 30,000 can apparently be accounted for as unclaimed pre-orders and stock rollover, meaning that for all intents and purposes Nintendo's first wave of DSi consoles has sold out.  Company president Satoru Iwata has already promised a further 100,000 this week, but going by the initial weekend that may be hopelessly inadequate.
Retailing for 18,900 Yen ($192), the DSi has larger, 3.25-inch displays than the DS together with multimedia functionality including dual cameras.  It's also slimmer than the second-generation DS.  The rest of the world will have to wait until Summer 2009 to show their retail enthusiasm.