Nintendo DSi hits Japan Saturday, rest of world Summer 2009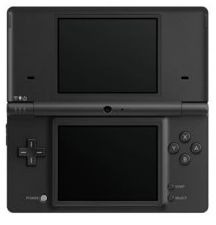 Nintendo have confirmed that the DSi will go on sale in Japan from Saturday, November 1st, and in overseas markets by the Summer of 2009.  The news, from company president Satoru Iwata, clarifies Nintendo's previous statements that the DSi would not reach the US until "well into 2009".  In Japan, the Nintendo DSi will retail for 18,900 Yen ($192).
Contrasting sales performance is the reason Nintendo have given for the difference in release schedules.  In Japan, sales of the existing DS handheld have dropped 64-percent in the period between April and September 2008.  Meanwhile worldwide DS sales climbed 3-percent, suggesting the world outside of Japan still has a healthy appetite for the console.
Nintendo have prepared for the Japanese launch by shipping 200,000 of the DSi to retailers.  A further 100,000 will ship in the week beginning November 4th.  Despite the economic slowdown, Iwata remains confident about the demand for Nintendo products:
"With the business environment having changed this much, we of course need to stay alert. But so far I haven't seen even the slightest sign that overseas DS and Wii demand is being affected by the economy" Satoru Iwata, president, Nintendo