Nintendo DSi matte red and blue revealed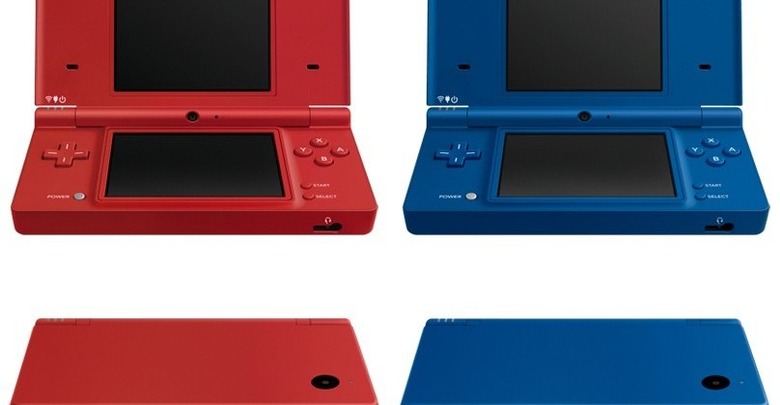 Nintendo has revealed a pair of new DSi variants for the US market, luring classic dual-screen gamers with some slick matte paint finishes. The new matte red and matte blue DSi models are functionally identical to their predecessors, but should stand out from the crowd when they go on sale through retailers from this week.
Since this is the DSi, not the 3DS, you don't get any of the glasses-free 3D magic. Instead, it's the same 256 x 192 twin screens and a pair of VGA-resolution cameras, one inside and one outside, along with a D-pad, shoulder triggers and an integrated microphone.
The DSi is already available in the US in white, black, pink and blue, though the latter is paler than the newly announced version. Pricing has not been confirmed, but we're expecting street figures to come in at around $120, just like the four existing variants.
Meanwhile, all eyes are on the Nintendo 3DS and 3DS XL, the latter of which went on sale recently in Japan and reportedly saw nearly 200,000 unit sales in the first 24hrs. Nintendo is counting on the 3DS XL to rejuvenate its sales ahead of the Wii U release, having seen Wii demand plummet.