Nintendo DS Lite slashed to $100; Mario goes red in June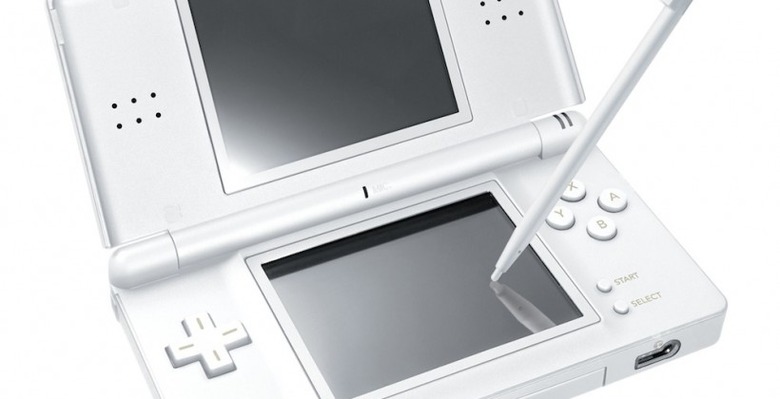 Nintendo has cut the price of the DS Lite console to $99.99, a $30 reduction from its previous RRP. The handheld – which has been superseded technically by the Nintendo 3DS but remains on sale as a budget, 2D-only option – is still a strong seller, with Nintendo shifting 17.52m (and almost 121m games) in 2010.
The discounting follows Nintendo's earlier move to slash the price of the Wii, which was cut to $149.99. That was seen as a response to poor sales in 2010 and as a way of biding time between now and the arrival of the "Wii 2" replacement in 2012.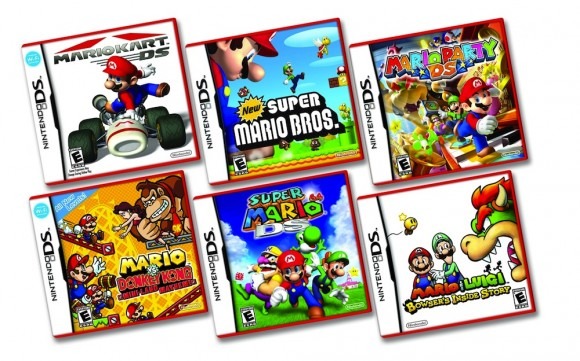 Meanwhile, there's also new packaging for six Mario titles, which Nintendo believes will help them stand out to fans of the plumber. New Super Mario Bros., Mario Kart DS, Super Mario 64 DS, Mario & Luigi: Bowser's Inside Story, Mario vs. Donkey Kong: Mini-Land Mayhem! and Mario Party DS will all go red in June.
Press Release:
Nintendo DS Lite Suggested Retail Price Drops to $99.99 and Mario Games Go Red

Mario-Red Boxes Will Help Shoppers Identify Select Fan-Favorite Mario Games

REDMOND, Wash.–(BUSINESS WIRE)– The portable Nintendo DS™ Lite system is getting a new suggested retail price. Effective June 5, the system will be available at a suggested retail price of just $99.99 in the United States. The Nintendo DS family has become the best-selling video game system in history. More than 48.9 million systems in the Nintendo DS family have sold in the United States alone. Also in June, six Mario™ games for Nintendo DS will receive new red packaging, making it easier than ever for consumers to identify these hit titles in stores.

"From the moment it launched, Nintendo DS Lite hit a sweet spot for consumers in terms of value, experience and fun," said Nintendo of America President Reggie Fils-Aime. "This new price point will introduce Nintendo DS Lite to even more consumers, and the new red packaging will make it easy for them to find their favorite Mario titles."

The six Mario games that will begin sporting the new Mario-red packaging in June are New Super Mario Bros.™, Mario Kart™ DS, Super Mario 64™ DS, Mario & Luigi™: Bowser's Inside Story, Mario vs. Donkey Kong™: Mini-Land Mayhem! and Mario Party™ DS. These games represent some of the best-selling fan-favorite Nintendo DS games of all time, and demonstrate the well-known "evergreen" sales trend of Nintendo games. Their total U.S. sales through the end of April 2011 according to the NPD Group are as follows:

New Super Mario Bros.: more than 9.25 million units

Mario Kart DS: more than 7.40 million units

Super Mario 64 DS: more than 4.34 million units

Mario Party DS: more than 3.27 million units

Mario & Luigi: Bowser's Inside Story: more than 1.98 million units

Mario vs. Donkey Kong: Mini-Land Mayhem!: more than 1.01 million units

Mario is one of the most beloved video game characters and the top video game franchise of all time. Thirty-one Mario games have topped sales of more than 1 million units since 1995, more than any other franchise. Through the end of March 2011, more than 262 million games in the core Super Mario™ series have sold worldwide.

For more information about Nintendo DS Lite, visit http://www.nintendo.com/ds.