Nintendo announces new Splatoon Amiibo for July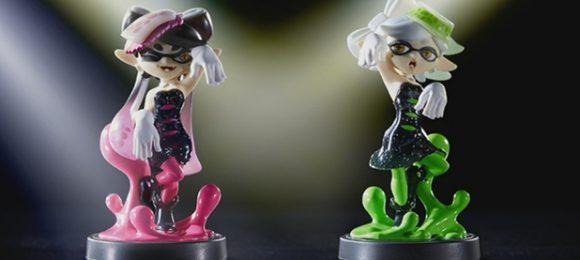 Nintendo continues to make a killing from the sales of its Amiibo, small collectible figures that can connect with Wii U and Nintendo 3DS games to unlock new content or characters. The Japanese game company revealed that it's shipped 53.6 million Amiibo in total since their debut in late 2014, with 24.7 million figures shipped in the last year alone. To add to the collection Nintendo also announced that new Amiibo for the Wii U game Splatoon will be released in July.
The game's Squid Sisters characters, Callie and Marie, will be getting their own Amiibo and coming to stores on July 8th, Nintendo says. The two figures will sold together in a 2-pack priced at $25, or they can be purchased individually for $13 each.
However, Nintendo has stated that the Squid Sisters figures won't unlock new levels in Splatoon, nor will Callie and Marie become playable characters in the campaign. Instead, the Amiibo will unlock songs and dance performance videos by the pair, which is fitting as the sisters are cast as pop singers within the game.
July 8th will also see the release of recolored versions of the Inkling Boy, Inkling Girl, and Inkling Squid Amiibo. The first two will be packaged together, while all three will also be available in a set. While these new figures may not draw out the die-hard Nintendo collectors like Mario, Link, and Pikachu Amiibo might, Splatoon continues to be one of the Wii U's biggest hits, and the company continues to support it with updates and events.
SOURCE Nintendo