Nintendo 3DS StreetPass update tries to coax social play with 4 new games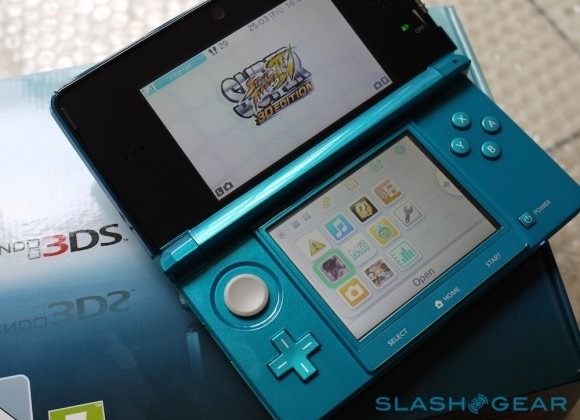 Nintendo has pushed out a new update for the 3DS, boosting the StreetPass Mii Plaza app with more games, customization options for Mii characters, and more. The update, pushed out from today, includes four new games, though Nintendo isn't actually bundling them free: instead, owners will have to pay for them, either $4.99 apiece or $14.99 for the quartet.
The new titles include Mii Force, in which the gamer's Mii characters have to "blast their way through enemies and keep the galaxy peaceful", and Warrior's Way, in which Street Pass is used to recruit troops and build "an army to unify a country." Monster Manor sees the StreetPass Mii characters used to collect new pieces of floor for virtual rooms, in which they can fight ghosts and collect treasure while trying to progress throughout the manor.
Those looking to make peace, not war, might be more interested in Flower Town, the last new addition. That involves planting virtual seeds, with StreetPass contact automatically watering them and leading to cross-pollination with other gamers.
As usual, there are achievements in each of the games that can be swapped for new outfits and hats for StreetPass Mii characters in the Mii Plaza. Nintendo has added a full-body Luigi Costume, a Yoshi's Egg Hat, a Super Mushroom Hat, and a Super Star Hat.
The Mii Plaza itself also gets a refresh with the new update, including touchscreen support and a new layout. There are also new expression and greeting options for the Mii characters, and Nintendo has added four new Puzzle Swap panels, though each 3DS gamer will only get one. The remaining three will need to be collected from other owners.
StreetPass and the impromptu wireless communication system was one of Nintendo's headline features for the 3DS, alongside the handheld's glasses-free 3D display. However, the company has been slow to capitalize on the potential for online and social play, a shortcoming shared over on the Wii U as well.
In fact, the Wii U's absence of online investment has led to some studios freezing game development for the console. Electronic Arts, for instance, said that the Wii U was "out of sync with the future of EA", which the studio saw as being more social-play centric.