Nintendo 3DS on sale now: Are you buying?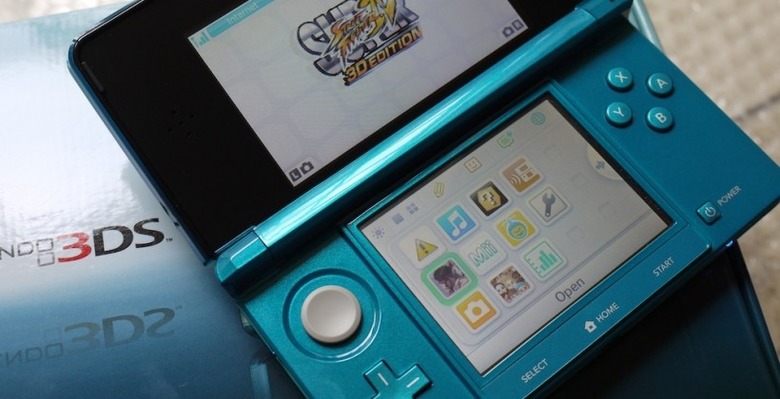 It's March 27 2011 and that can only mean one thing: the Nintendo 3DS is finally on sale in North America. The company's long-awaited 3D handheld, which we reviewed last week, has not only the familiar clamshell dual-screen design of previous DS models, but a glasses-free autostereoscopic display and a new form of StreetPass communal gaming and social networking baked in from the ground up.
The question early-adopters must answer, of course, is whether the $249.99 3DS and games at $39.99 each are worth it, considering the rising popularity of smartphone games and their comparatively low price. Nintendo has an 18 title line-up of 3DS games at launch – the full list is here – but that pales in comparison to what's available for iPhone and iPod touch gamers in the App Store, even when you take into account the back catalog of older (and 2D) DS titles. Where once Nintendo and Sony were the first port of call for mobile gaming, now it's a decision between the older stalwarts of the industry and the new upstarts putting increasingly challenging software on convergent devices.
You're not on your own in figuring that out, thankfully; there's the full SlashGear Nintendo 3DS review to walk you through each step of the process. The 3DS certainly fits its brief – the 3D works, and as adoption picks up the StreetPass wireless system should gain traction – but it's not going to be an easy ride.
Do you intend on picking up a Nintendo 3DS? Let us know in the SlashGear poll below.
[poll id="3"]