Nintendo 2DS Pokémon X And Y Bundles Package Colorful Consoles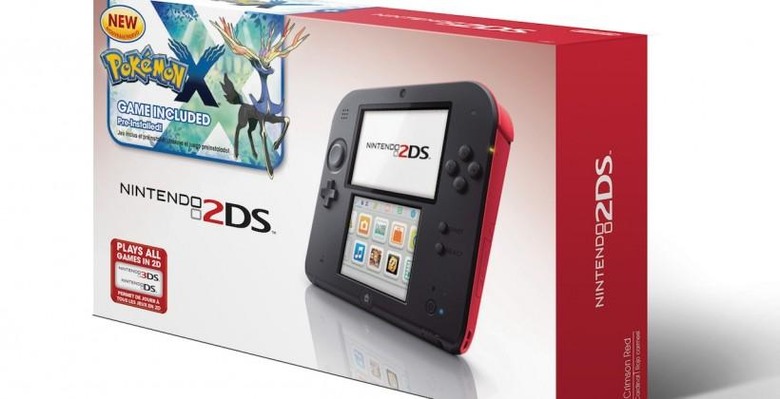 Nintendo has revealed two new 2DS bundles aiming to push Pokémon for the holidays, building on the multi-million selling Pokémon X and Pokémon Y as the company tries to claw gaming attention away from Xbox One and PlayStation 4. The two deals, each priced at $149.99, will respectively pair with the X or Y version of the latest Pokémon game with a red or blue 2DS handheld.
The red bundle will be offered in Target, with Pokémon X preinstalled on a red Nintendo 2DS. Toys"R"Us will get the blue bundle, meanwhile, with a copy of Pokémon Y preloaded onto an SD card and included in with a blue 2DS.
With a 2DS currently priced at around $135 online, and a copy of each game coming in at around $40, the bundles mean a saving of roughly $25. Nintendo says they'll be offered for as long as supplies last, though hasn't mentioned exactly what sort of stock there'll be in the first place.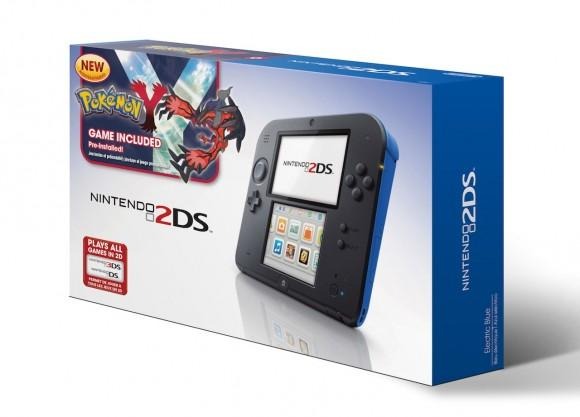 The holidays are shaping up to being a gaming-heavy time, given Microsoft and Sony both have high-profile next generation console launches. Supplies of the Xbox One and PlayStation 4 have proved tightly constrained, however, and those who did not preorder their console of choice may struggle to get one before the end of the year.
Nintendo, meanwhile, has been left on the back-burner in comparison, with the Wii U struggling to grab attention. The company's portable gaming range has arguably been more successful, with Pokémon X and Y setting records for the franchise while the 3DS has finally seen a spurt in demand.
The new bundles will go on sale from December 6th, 2013.