This sleek battery for the 2nd-gen Echo cuts Alexa's cord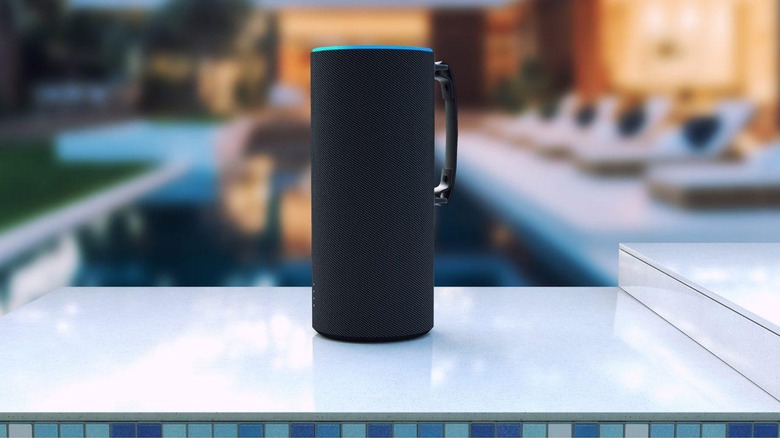 Alexa may have colonized your home and even your car, but a new portable battery case cuts the cord on the Echo 2 in-between those places, too. Latest in the smart speaker untethering options from Ninety7, the new Sky battery sleeve takes advantage of Amazon's removable speaker mesh design in the second-generation Echo launched last year.
At the time, that was billed as an aesthetic option, with Amazon offering a number of different grille sleeves for those who wanted an alternative finish to the normal grey mesh. Ninety7, though, uses the same system for sleeker integration with its battery base. It has a lithium-ion battery pack at the bottom, to make the Echo portable.
The 8,800 mAh battery is good for up to eight hours of use, Ninety7 says. A row of four LEDs embedded into the front shows power level, and the Sky relies on Amazon's own microUSB charger that comes with the Echo itself. On the back, there's a carry handle – much like you'd find on a travel mug – for easier portability.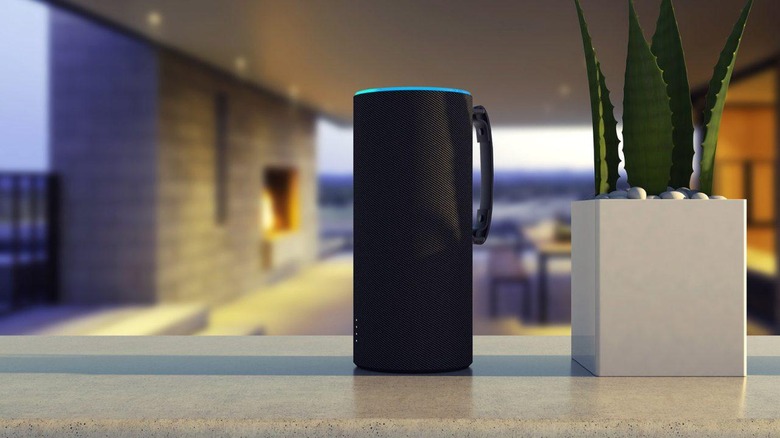 As you'd hope, the sleeve fits without masking the LED light ring around the top edge of the Echo, through which you can see when Alexa is listening or processing. The fabric is acoustically transparent, Ninety7 says, and stain-resistant too. A silicone foot shouldn't leave any marks on tables or other surfaces, the company promises.
The second-generation Echo on its own normally stands 5.8-inches high. With the Sky sleeve in place, it's 8.1-inches: still a little shorter than the original Echo, or the Echo Plus. Unlike Ninety7's Vaux for the Echo Dot, which we reviewed last year, it doesn't have a separate speaker.
Amazon does, of course, have a portable way to interact with Alexa itself. The Echo Tap is a Bluetooth speaker with Alexa baked-in, which retails for $99.99. Meanwhile, Ultimate Ears' Megablast and Blast speakers also support Alexa voice control. Still, if you've already got an Echo 2 on hand and just want to be able to take it out into the garden on occasion, for $59.95 the Sky isn't a bad route. It's up for preorder now, for a limited-time discount to $49.95, and should ship in early June.