NIKE Air Mag 2016 With Power Laces Released In Photos And Video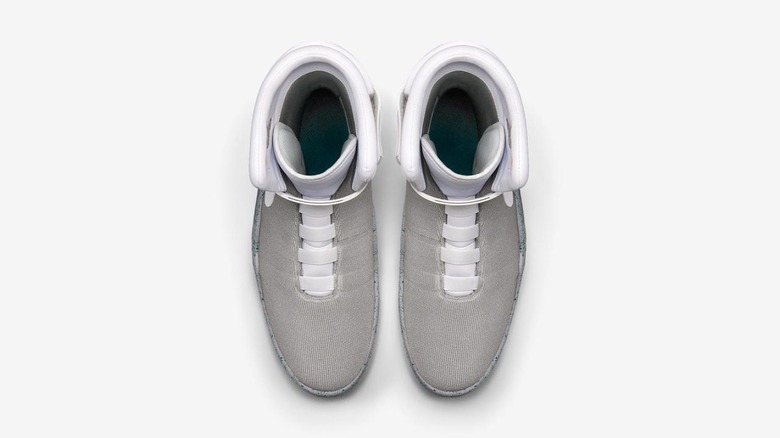 The new NIKE Mag has been revealed – one with power laces and the ability to start my heart on fire with Back to the Future greatness. These are the NIKE Mag shoes that we saw in Back to the Future II, complete with the lights and the lace technology they were meant to have back on October 21st, 2015. Back then another pair of Nike MAG shoes were launched – without the power laces and in a fashion not unlike this newest set. They'll be limited, you see. I probably won't be able to get a pair.
The cause is worthy. The Draw has tickets available for a drawing that'll take place on the 11th of October, 2016. Each ticket costs $10, and all proceeds will go to the Michael J. Fox Foundation to help find a cure for Parkinson's. That is great. The cause cannot be applauded enough.
It's the fact that I, selfishly, personally, will never own a pair of these NIKE Mag shoes that ticks me off.
I don't even wear NIKE brand anything – I'm all about ADIDAS, if anything. I'm wearing those ADIDAS Supercolor shoes right now. Blue Blue and a pair of Green Green are in my closet, too.
Also if I want to take part in this event, I need a NIKE+ account. That's a bit of a bummer, but understandable as they've already got that system set up well before this entry process. Have a peek at the new NIKE Mag RallyUp page to kick in some dollars.
What I'm really hoping is that what Nike teases here – power laces that are "destined to alter the course of sport" will become real – on a wide variety of shoes, not just those made for sports specifically. But we'll see!