NFL-themed Xbox One controllers have arrived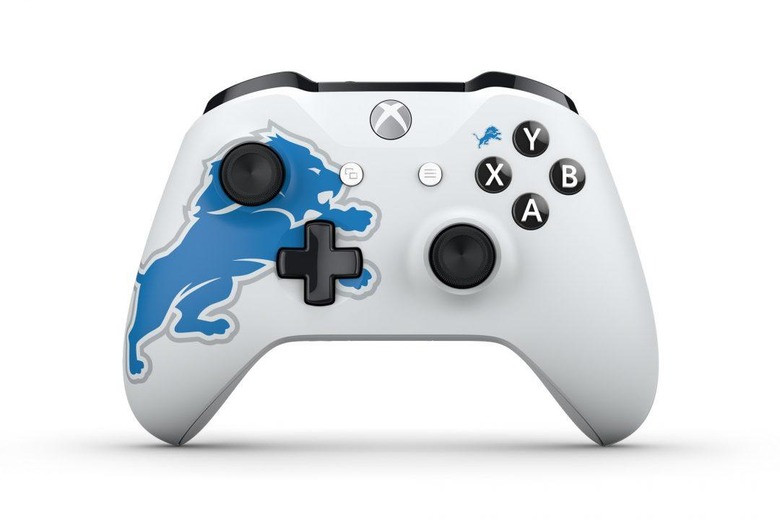 As we find ourselves pretty much smack in the middle of the NFL season, Microsoft has announced a new way for fans to show some team spirit. Beginning today, you can order a special Xbox One controller with your favorite team's logo emblazoned on it. The controller is available through Xbox Design Lab, but if you want one, you should be prepared to shell out.
These NFL-themed controllers are going to cost a fair amount more than standard Xbox One controllers. That's par for the course for Xbox Design Lab, but even then, these ones still come with a premium price. Regardless of the team you choose, one of these controllers will set you back $94.99.
Some perks for doling out that much for a controller include free shipping and free laser engraving. If you choose to get your controller laser engraved, you'll be limited to 16 characters, just like standard Xbox Design Lab controllers. While that isn't a lot of space, it's the enough to add your gamertag to your controller and truly brand it as yours.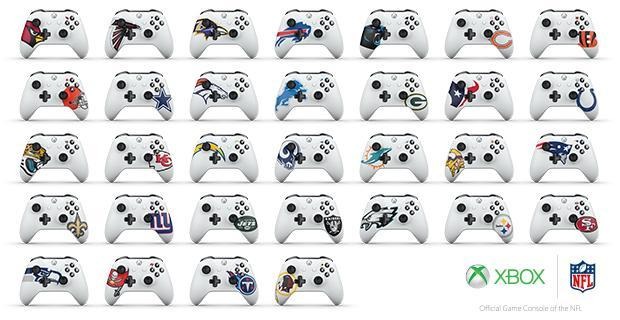 Despite the fact that these are being offered through Xbox Design Lab, your options for customization are quite a bit more limited than they usually would be through the service. You can only get your controller in white and you aren't able to customize the placement of the logo. You're also limited in terms of extras – in fact, the only extra option you have is to add a rubberized grip to the back of the controller for an additional $5.99.
Still, if you're a major fan of one of these NFL teams and you're willing to part with the cash, these controllers look nice enough. At the very least, they look quite a bit better than some of the PlayStation 4 controllers Sony has been putting out recently. You can order an NFL controller today though Xbox Design Lab.