PlayStation F.C. Dualshock 4 Limited Edition Controller Swings And Misses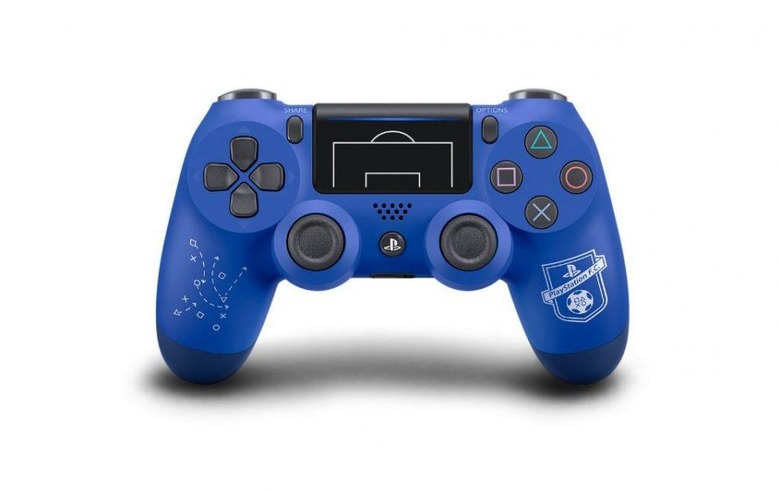 With the sheer number of different Dualshock 4 controllers available for the PS4, some of them aren't going to be quite as good as others. Case in point: Sony's new limited edition PlayStation F.C. Dualshock 4. The controller is being released to celebrate the beginning of soccer (or football) season, but its design leaves something to be desired.
The blue Dualshock 4 controller features embossed penalty lines on the touchpad, along with the PlayStation F.C. logo on the right grip and a football play featuring PlayStation icons on the left grip. That appears to be all the customization this controller has, so if you were hoping for a design that's a little more intricate, we're afraid you're going to be disappointed.
Given the fact that soccer isn't a very big sport in the US, we won't be getting this controller here. SIEE revealed today that the controller will be launching across Europe on September 29. Australia, New Zealand, and the UK are exceptions to that, so they can join us American folks in missing out on this rather lackluster controller.
It's worth noting that this isn't the only limited edition controller Sony will launch next month. The company also recently announced a Destiny 2-themed limited edition Dualshock 4, but that one seems just as uninspired as this PlayStation F.C. one. Have a look for yourself: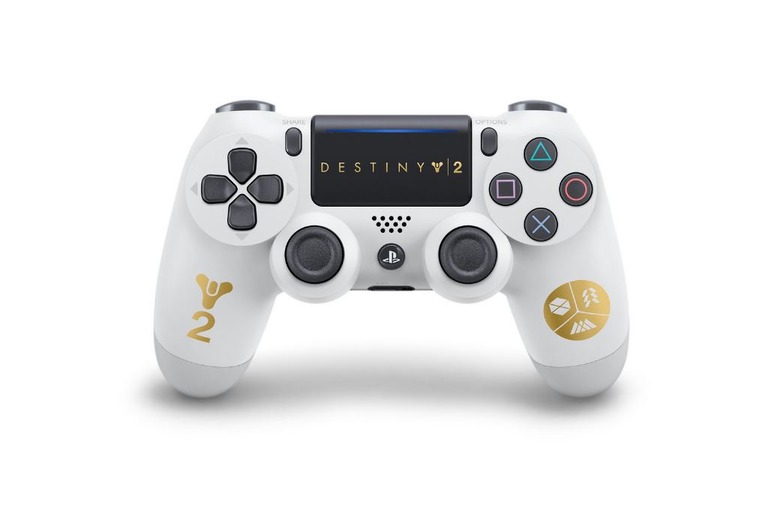 No word on pricing for these controllers yet, but expect them to be at least a little more expensive than the standard Dualshock 4 lineup. What do you think of this controller? Head down to the comments section to share your thoughts!