Dualshock 4 Destiny 2 limited edition controller sports gold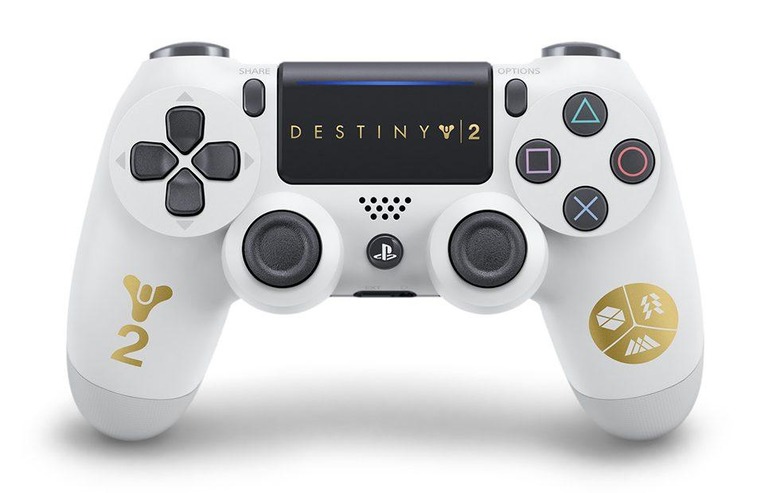 PlayStation 4 owners will soon have a new Dualshock 4 option, one with a special limited edition design based on Destiny 2. The controller was recently unveiled by Sony alongside a couple of bundles, but take note: getting your hands on this item may be tricky if you're not located in Europe where it is being launched. The controller arrives in September.
The game Destiny 2 will be launching on September 6, and Sony will launch this special edition Dualshock 4 controller on the same day. When it arrives, anyone located in the EU will be able to purchase this model or one of two bundles for the region, neither of which have the specially-designed DS4.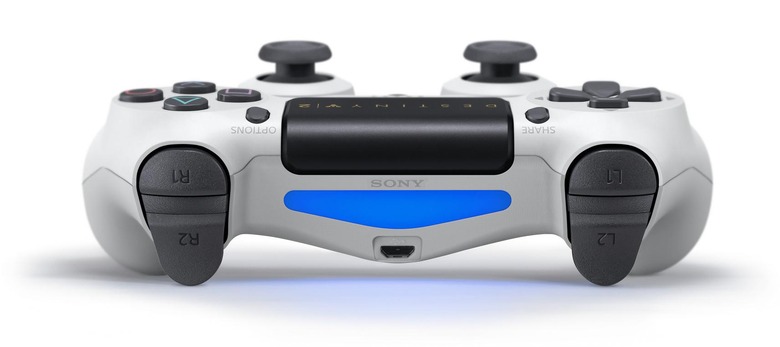 As the image shows, the Destiny 2 controller features the Destiny logo as well as a big gold '2' on one of the grips. The touchpad has a special gold 'Destiny 2' text logo across it, while the controller itself is Glacier White in color. That's the extent of the special look, though; the controller is otherwise the same as any other PS4 controller.
Sony announced the controller for the EU region, and though it didn't say whether it'll be made available elsewhere at some point, it did note that those in the U.K. won't be able to buy it (within the UK, that is). It also won't be available in Russia or Poland.
If you're particularly fond of Destiny and want to get your hands on this model as something like a collectible, there's a good chance a unit will pop up for sale through an online auction site, though you can expect to pay more for it. Otherwise, you'll have to hop on a plane and go buy one within the EU yourself.