Xbox Design Labs Controllers Begin Shipping Out To Customers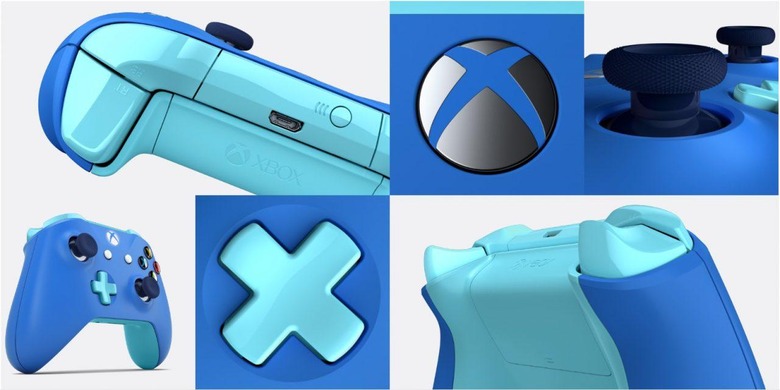 If you pre-ordered one of Microsoft's new Xbox Design Labs controllers for your Xbox One, you'll be pleased to know that the first batch of them has started shipping out. Microsoft announced today that those who pre-ordered should receive their controllers in early September, so if that's you, check your email to see if yours has shipped.
Xbox Design Labs, which was announced back at E3 2016, is a new service from Microsoft that allows users to design their own custom Xbox One controllers. Users pretty much have a say in every aspect of the controller, getting to choose the color of the front and back plates, the triggers and bumpers, the thumbsticks, and the D-pad.
While the variety for the face buttons isn't quite as vast, there are still a few options to pick from there. The only thing missing is the ability to color the light behind the Xbox button, but we suppose sometimes it's too much to want it all. Users also have the option of engraving their controller, adding for more personalization beyond just the color scheme.
However (and you probably already guessed this), controllers purchased through Xbox Design Labs cost a fair bit more than their standard counterparts. While the going rate for a standard Xbox One controller is $59.99, Xbox Design Labs controllers will set you back $79.99, or $89.99 you if choose to have it engraved. Still, if that price seems worth it to you, it's a good way to make those marathon gaming sessions a little more colorful.