Nexus S Could Feature Samsung's 4.5-Inch Flexible AMOLED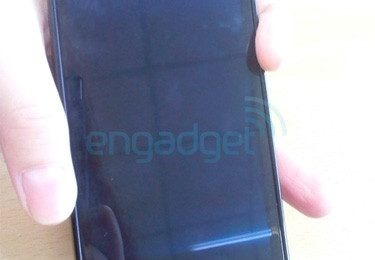 With all this hype surrounding the Nexus S, with live images falling prey to the Internet along with the fact that it's believed the device will launch with a stock version of Android 2.3, or Gingerbread, there's a little room here for speculation regarding the device. Considering we don't know anything about it, outside of a few rumors here and there, what the device will actually do, or what hardware specifications it will promote is anyone's guess. So, let's start guessing, shall we?
That display, for instance. While there's plenty of speculation that Samsung would continue using the same display size, and display type, as they've issued with previous Galaxy S devices, what if Google asked them to push the envelope a bit? Just as the company did with the Nexus One, everyone is expecting to see the Nexus S feature plenty of hardware improvements, as well as software additions, that makes the device stand out. One way to make sure that it stands out, even well into 2011, would be for Samsung to include their brand new 4.5-inch flexible AMOLED display. We showed it to you only two days ago, and it certainly would make for an interesting design choice for the Nexus S. At 4.5-inches, it would be the biggest smartphone on T-Mobile's network, and with the flexibility and color offered by the flexible AMOLED display, it would easily be one of the best selling points of the device.
If you've been following the developments of the Nexus S over the last few weeks, then you know that there was also a rumor going around that the device was being delayed due to hardware manufacturing issues. We can probably safely say at this point that Samsung has manufacturing of their Galaxy S devices down pat, even with shortages in the Super AMOLED stockpile. This could strengthen the idea that Samsung is using a new display type in the Nexus S, or it may just mean that Samsung ran into a roadblock. We'd like to keep our fingers crossed that we'll find a brand new, entirely way too attractive display waiting for us on the Nexus S.
Not surprising, though, is the time frame we've found ourselves in. If you'll recall, when the Nexus One was about to be announced, it was around this time that we started hearing more and more about that particular device. Leak after leak, rumor after rumor, that by the time the superphone was officially launched in January, it felt like everyone knew everything about it. Of course, Google had plenty of secrets up their sleeve, so that the device still felt new and fresh when it reached official channels.
We can't forget that the device is (apparently) launching on T-Mobile. While that would have been a good guess, it wasn't until Best Buy leaked the Nexus S name, and which carrier they'd be selling it for, that we got as much confirmation to that fact as we can expect at this point. With that being said, here's what we can already expect from the device: HSPA+. With T-Mobile rocking the 4G label on their network, with two devices already available on the network which can access the faster speeds, there'd be no shock whatsoever if the Nexus S was able to tap into it as well.
All in all, the Nexus S is growing in stature, well before the device has been officially announced. And, if we can expect the same treatment from Google that we received with the Nexus One, then it may be several more weeks before we get anything official to look at, or talk about. Until then, though, we should still receive plenty of more leaks, rumors, and speculation to keep us entertained, and the rumor mill going strong.
If you're interested in the Nexus S, and you have a few ideas for what you might like to see on the device, whether it be hardware or software related, head on over to AndroidCommunity, and join in the discussion. Let us know what you'd like to see in Android 2.3, or what stand-out hardware features you think the Nexus S should have.