Nexus S Could Be The Samsung GT-I9020 [Updated]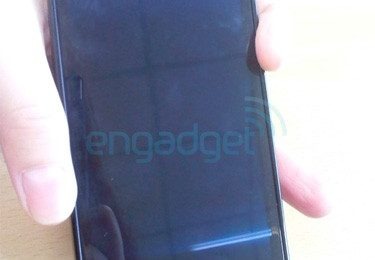 Like we said earlier, it looks like the Nexus S talk is seriously ramping up, which means that either we're looking at a device that's set to break cover any day now, or we're all going to be let-down by a fake device. Of course, with Best Buy leaking that the device will be heading to T-Mobile and sold by them this holiday season, we're leaning more towards the "real deal" here. With that in mind, it looks like the Nexus S was trotting around in the wild, but going by the (model) name GT-i9020.
Revealed by some digging through Picasa and Flickr, it's been revealed that the Galaxy S-inspired Nexus S was previously known as the GT-i9020. What makes this interesting, is that the model number in question popped up in the user's photo albums, suggesting that they had been using the device, and that a recent firmware update may have changed the identifier of the device. That would explain why the search for Nexus S would turn up another Samsung manufactured device, and why we're now seeing the Nexus S name more and more.
Thanks to an FCC filing and a WiFi Alliance certification, we know that the device is a smartphone, and that it features 802.11b/g/n, and that it rocks AWS 3G — making it a perfect fit for T-Mobile USA. What's better, though, is that the photos that have been seen on Flickr and Picasa have all been taken by Google employees, or family members of Google employees. Could be a coincidence, but we doubt that very much. It sounds like Google is letting its employees use the next flagship device, which more than likely means that we'll definitely be seeing Gingerbread (Android 2.3, rumor has it) on the Nexus S. Anyone else excited yet?
[Update]: Looks like the device in question, certainly called the Nexus S at this point, was indeed photographed. The photo in question, which you can see above, was taken about a month ago, and it does indeed show a new Galaxy S-looking device, featuring a front-facing camera. Looks like this is the Nexus S, in the flesh (so to speak).
[via Engadget]