Nexus S Gets Mentioned On Best Buy, Subsequently Disappears [Updated]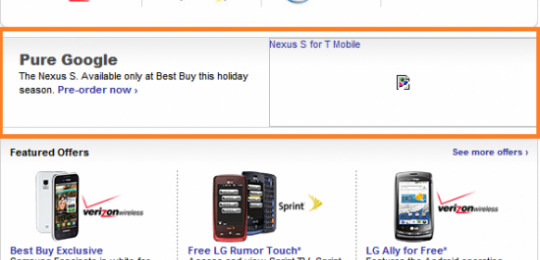 The rumors about the next Nexus device have been picking up steam recently, with reports coming in from all over the place that the device will hit retail shelves some time before this holiday season wraps up. On top of that, there's been newer rumors that suggest hardware manufacturing is preventing the device from coming any sooner. It's been suggested that Samsung is the manufacturer of this new device, and that it will be called the Nexus S. Enter Best Buy, which have just fueled the flames, suggesting –very briefly– that the device will be available this holiday season.
As you can see from the image above, the Nexus S is named specifically as being a device that's coming to market soon. Considering how popular the Nexus One, which is manufactured by HTC and features direct support from Google, there really isn't any surprise that a Nexus sequel is being considered. Despite what's been said in the past that one wasn't needed, even by Google's CEO.
Unfortunately, when the link was active, there wasn't an image to go along with the posting, so it is still anyone's guess what the device really looks like. But, with December getting closer and closer, we should start seeing something in the official capacity regarding the device any day now. So, if you've been waiting to see what the next Nexus will look like, and the features it will bring to market, you may not have too much longer to wait.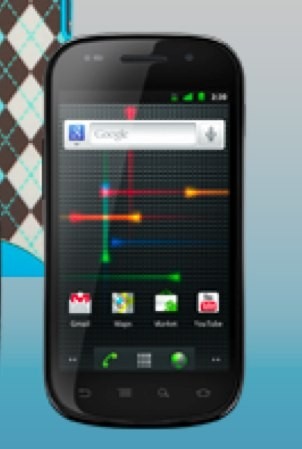 [Update]: So, while the ad itself didn't have a picture of the device, it looks like an "In-Store" web-based flier that is beginning to make the rounds may have just revealed what, exactly, the Galaxy S-inspired Nexus S, will look like. You can see the image right above. It certainly looks like a Galaxy S device, but it's featuring a front-facing camera (which is only present on the Epic 4G, for Sprint, out of the Galaxy S variants in the United States), and it's obviously running stock Android, without any customizations. Is this the device we're all waiting for? It's certainly possible.
[via AndroidCommunity]