Nexus 7 UK debut inked in for August 28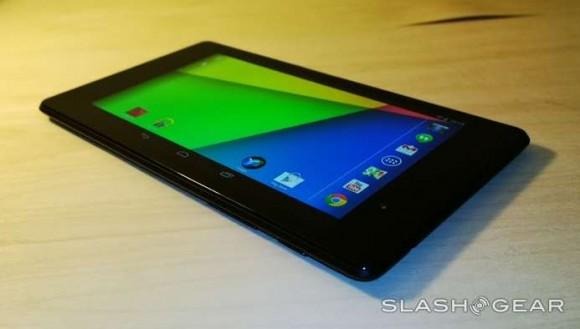 Google's new Nexus 7 will go on sale in the UK from August 28, ASUS has confirmed, just over a month after the updated 2013 version of the tablet landed in the US. The Nexus 7 2013 – which features a higher-resolution display than its predecessor, not to mention a faster processor – will carry a slight premium over the first-gen model, priced from £199.99.
That nets you the 16GB version, since ASUS and Google have opted not to bother releasing an 8GB Nexus 7 this time around. The 32GB model will be priced at £239, meanwhile; neither has a microSD slot.
What you do get is a brilliant 1,920 x 1,200 touchscreen, while inside there's Qualcomm's Snapdragon S4 Pro APQ8064 chipset and 2GB of RAM, along with Adreno 320 graphics. As you might expect, it runs the latest version of Android – v4.3 Jelly Bean – and you get cameras front and back, this time around, and a redesigned casing.
Nexus 7 2013 walkthrough:
Meanwhile, Android Community reports, UK retailer eBuyer has the new Nexus 7 listed as expected in-stock on August 24. It's unclear whether that's based on unofficial launch information or whether the company has some sort of exclusivity before general sales.
Yet to be confirmed is availability for the LTE version, Google and ASUS new Nexus 7 with integrated 4G connectivity. So far, that's only been announced for US carriers.
There's more on the Nexus 7 2013 in our full review.