Nexus 7 refresh coming quick: HD display on tap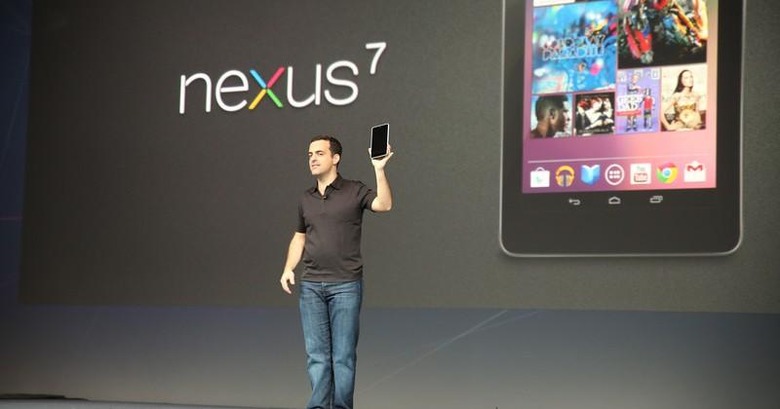 There's chatter of a brand new iteration of the Google Nexus 7 appearing this afternoon alongside talk of not just a new version of Android, but another "Google Edition" smartphone as well. While Android 4.3 continues to appear in our very own traffic logs here on SlashGear, so too has it been tipped that this update will upgrade features like the system's camera software. In the tablet universe, it's a reissue of the Nexus 7 that's popping up as a possible reality for as soon as next month.
According to a report from
, shipments of a brand new upgraded Nexus 7 have already begun. This version of the device will have a lovely new 1920 x 1200 display on its front along with a new set of innards – retaining the NVIDIA Tegra 3 quad-core processor too, we must expect.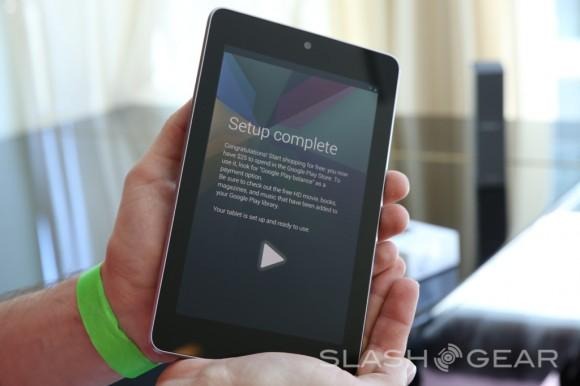 This same tip suggests that this new display is a low-temperature poly-silicon (LTPS) panel that, again, sits at 7-inches diagonally. This means that this device will have 323.45 PPI, that being significantly sharper than the "Retina" panel on the standard 9.7-inch iPad. Meanwhile the sharpest display on a mobile smart device on the market today remains 468.7 PPI, that coming from the HTC One.
The new Google Nexus 7 will continue to be made by ASUS, of course, and the same source as mentioned above have said AU Optronics are the team behind this generation's displays thus far. Future users can expect this device to be appearing right around June 10th – though there's been no official confirmation of this from Google thus far.
If you're wondering what the big deal is with this device, look no further than
. Or if you want to look a little further anyway, have a peek at
, it and the other game having been demonstrated on the Nexus 7, nearly a year after its initial release – still kickin!