Nexus 7 pre-orders hit UK retailers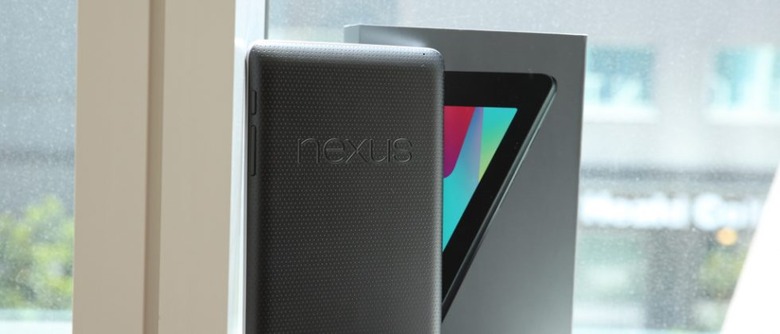 Google's new Nexus 7 tablet has begun to spring up for pre-order at UK retailers, with Ebuyer offering the 16GB version of the Jelly Bean slate. Priced at £199.99, though – unlike through Google's own Play store – with free shipping to save you a tenner, only the larger Nexus 7 is available, as will be the case with other retailers. Google is keeping the entry-level 8GB version for itself.
Your money gets you a 7-inch IPS touchscreen, NVIDIA Tegra 3 quadcore processor and 1GB of memory, along with a 1.2-megapixel front facing camera. Connectivity includes WiFi and Bluetooth, but no cellular option at present. Google says the battery in the Nexus 7 should last for around eight hours of wireless browsing.
Nexus 7 hands-on:
Shipping is expected from July 27, though previous reports suggested stock was expected from July 20 so if you get in early you might get one sooner than the official date. Ebuyer claims to have over 900 units available for pre-order (at time of writing).
Over the next few days we're expecting to see PC World, Dixons, Comet, and the Carphone Warehouse all post listings for the Nexus 7, each confirmed to be planning to offer the tablet. For more on the Nexus 7, check out our full review