Nexus 7 popping up in stores and mailboxes across USA and UK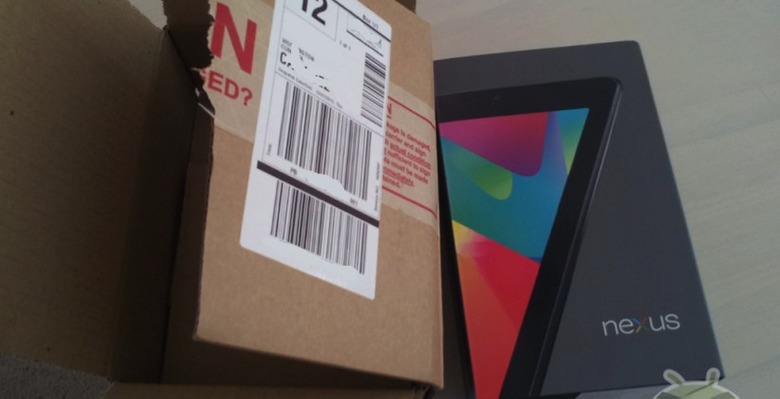 It's time to grab your Google Nexus 7 tablet – but only if you were lucky enough to have set up a pre-order with Office Depot, Gamestop, or a 3rd party retailer lucky enough to have picked up an early shipment. That's not to say that Google has allowed such business, but for those of you actually finding a way to grab this tablet today: kudos to you. It's being reported on several Android blogs and forums that not only are pre-orders from the Google Play store arriving across the USA and the UK, GameStop and Office Depot have them in stock as well – again, only for pre-orders, of course.
According to sources speaking with Android Community, pre-orders are arriving at homes across the UK as well as the USA, though these shippings seem only to be coming from non-Google Play store orderings. In the USA, we're seeing a little bit different situation with several tipsters sending us messages reporting that GameStop is sending out text messages that include a note about bringing in old tablets and smartphones to reduce your pre-order price and pick up the tablet in-store today.

Everyone out there in pre-order land: let us know if you've gotten your tablet in the mail today, and who you ordered it from!
Everyone else: several stores have the devices in the building today. GameStop has been confirmed (unofficially, of course) and Office Depot more than likely has their shipment in as well. It wouldn't hurt to head on down and knock on the door to see if they'll hand on over to you – though we're sure Google wouldn't like it if they did!
Be sure to check out our in-depth Google Nexus 7 review before you do anything, of course. Head to it!