Nexus 7 gets Open webOS port, still not a viable replacement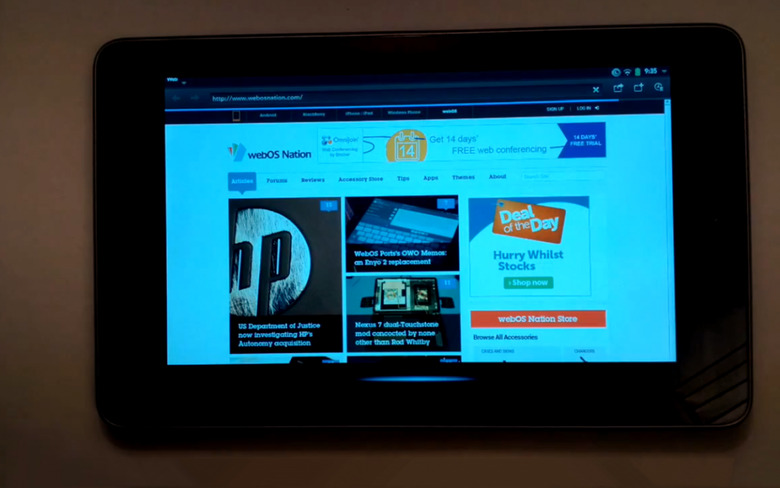 While webOS is no longer officially around, thanks to HP's merciless hack and slash last year, developers are still keeping the operating system alive with the Open webOS initiative. We've already seen ASUS's Transformer Prime tablet boot up on Open webOS, but it looks like the Google's own Nexus 7 Android tablet has been given the webOS treatment as well.
The seven-inch Android-powered tablet built by ASUS from a partnership with Google was the premiere launch device for Android 4.1 Jelly Bean, and it's now been unofficially webOS-ified thanks to the tablets open-source roots. While it's a mostly unstable port at this point, a few key features appear to be working just fine, including the WiFi and web browser.
webOS Nation notes that the developer behind the Nexus 7 port got it up and running in about a week over his winter break from college — not a bad feat if you ask us, and it makes us forgive the fact that it's not quite a stable build yet, since a lot of the essential features are still missing.
While there's no doubt that webOS on the Nexus 7 is a downgrade in functionality compared to running full-blown Android 4.1 Jelly Bean, it's nice to see webOS continue on, even if it's in an unofficial manner and only runs on a few devices currently. Hopefully we'll see more from the Open webOS team in 2013.
[via webOS Nation]