Nexus 7 2 detailed as press photos leak in full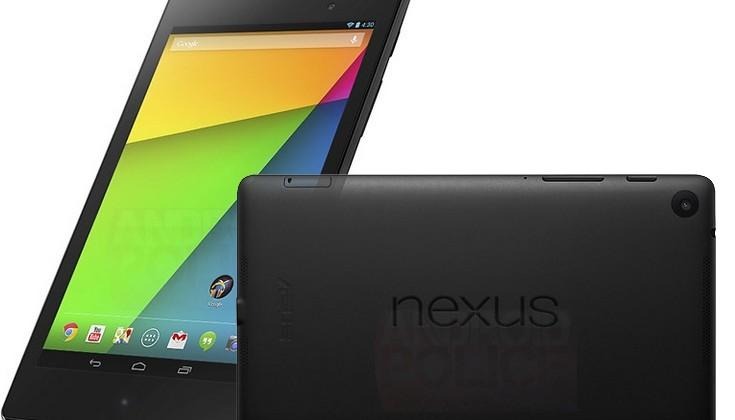 A full set of Nexus 7 2 – aka the ASUS-made reboot of the popular Android tablet – press images have leaked this morning with front, back, and side views galore. This machine is set to appear with a quad-core processor under the hood of a 7-inch display with an upgraded 1920 x 1200 pixel resolution. You'll find this machine resembling the original Nexus 7 highly.UPDATE: See our full Nexus 7 2 hands-on now!
This device appears to be working with stereo speakers mounted on its back, massive bezels to two sides of display up front, two relatively thin bezels to the other two sides, and an ever-so-slightly upgraded user interface. This points toward an incremental update to Google's mobile operating system Android, this expected to happen on the 24th of July at a special Google event.
This device is said to be working with a 16GB variant for starters, with 32GB and a possible 64GB iteration well down the line. This refers to internal storage space, while a rather noticable back kick-out slot along the top of this tablet indicates we'll either have storage expansion with a microSD card slot or will have 3G/4G LTE connectivity with a microSIM card slot right off the bat.
The smallest version is expected to ring in at $229 USD initially, while you'll find this machine to be working with several pricing structures depending on its carrier – if any carriers step up – later this year. With a landscape orientation indication seen due to the way the "nexus" logo sits at the back of this device, we're expecting a lot more than a new set of photography abilities – there's a camera too, mind you!
VIA: Android Police