Nexus 6P fully-detailed ahead of Google's big Tuesday reveal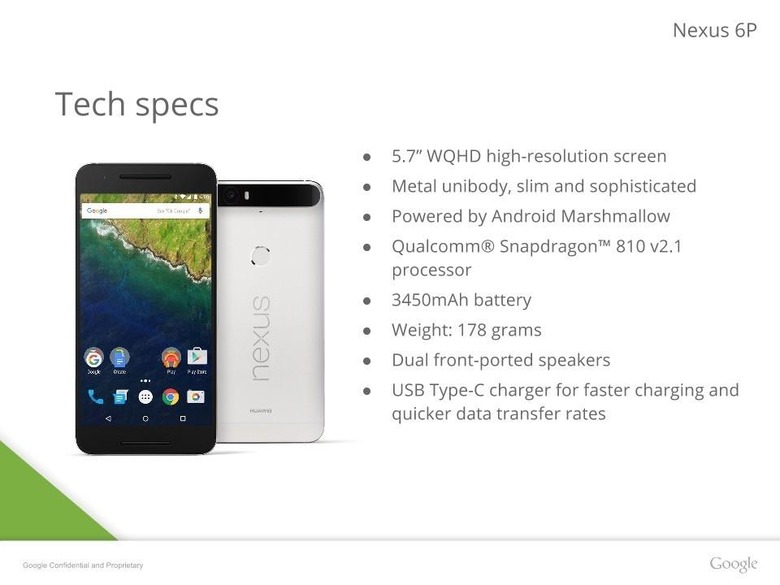 We weren't in much doubt that Google's event on September 29 would be packed with two new smartphones, but fresh leaks fully detail the Nexus 6P that will share double-billing. Any doubts that it might be a true Nexus flagship seem to have been jettisoned along the way, too, with the promise of an all-metal body, a 5.7-inch WQHD display with Gorilla Glass 4 protection, and a sizable 3,450 mAh battery.
That battery charges via USB-C connection, not microUSB, and the expectation is that Qualcomm's Quick Charge technology will be onboard too. That, after all, is a part of the Snapdragon 810 processor the Nexus 6P is powered by.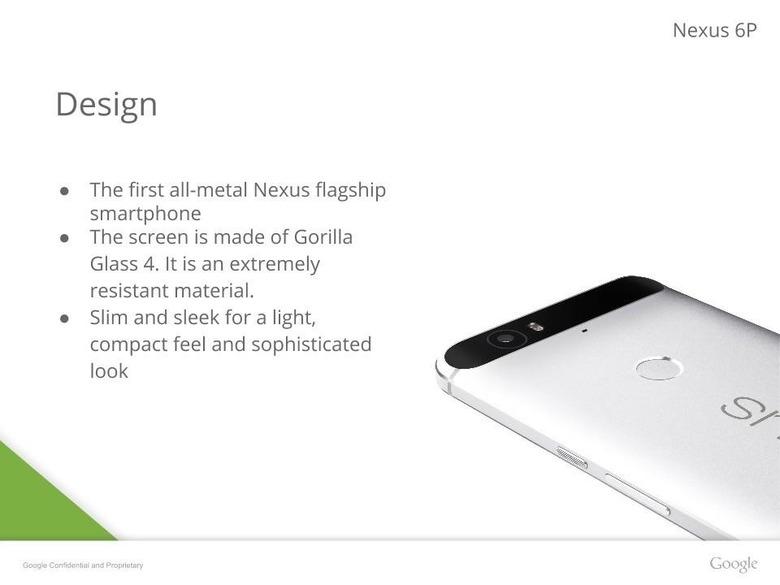 Elsewhere there are dual front-ported speakers, a circular fingerprint sensor, and a choice of three capacities: 32GB, 64GB, or 128GB.
As we saw in previous leaks, the 178 g phone will be offered in aluminum, graphite, frost, and gold, though the presentation leaked to Android Police suggests the gold model will, initially at least, only be offered in Japan.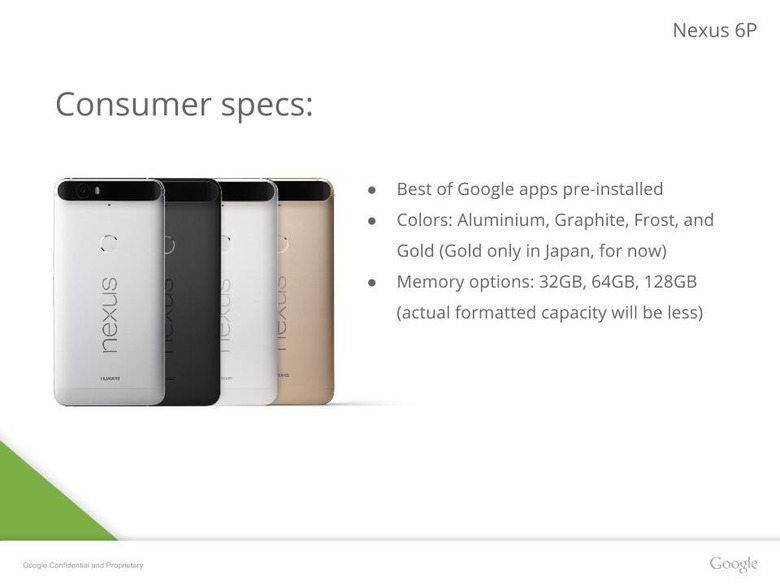 Meanwhile, the speaker notes for the presentation contain a few extra tidbits that flesh out the slides. For instance, the Nexus 6P will be 159.4 x 77.8 x 7.3mm – making it narrower and thinner than the Nexus 6 – and have 3GB of RAM along with an AMOLED display.
The camera will run to 12.3-megapixels and have an f/2.0 lens, though Google is seemingly counting on larger individual pixels – 1.55 μM – to bring in more light. On the front there's an 8-megapixel camera with 1.4 μM pixels.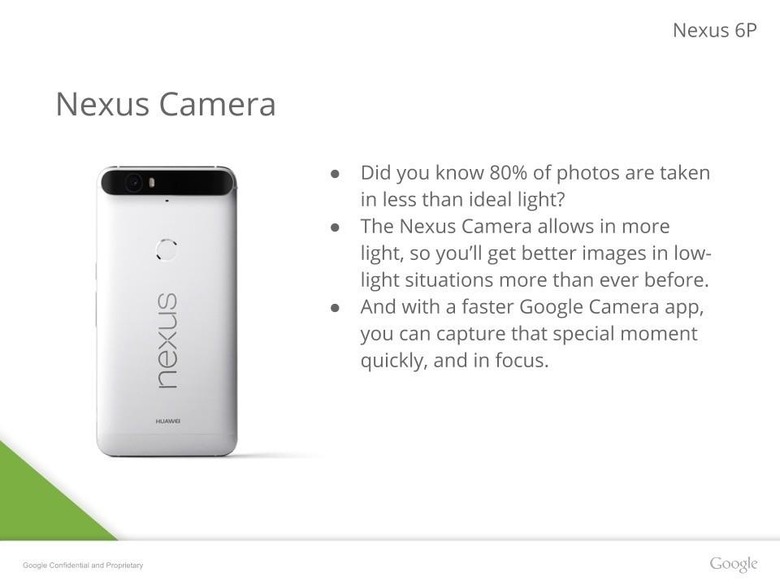 On the software side, unsurprisingly there's the latest version of Android, Marshmallow, which along with native fingerprint sensor support includes Now on Tap for swifter access to Google Now's prescient suggestions.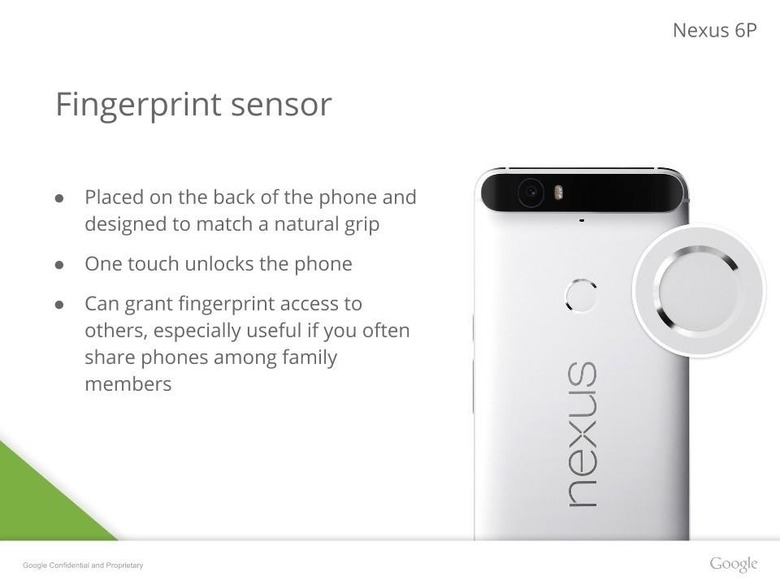 There's also Doze, which shifts the phone into sleep mode when idle to preserve battery life, and App Standby, which effectively does the same on a per-app basis.
All in all, there's not much left for Google to surprise us with when it comes to the Nexus 6P, though we're curious to hear final pricing and of course details of its Nexus 5X sibling. SlashGear will be with Google on Tuesday to bring back all the details, so make sure to join us then.
VIA Android Police
SOURCE Imgur