Nexus 5X Review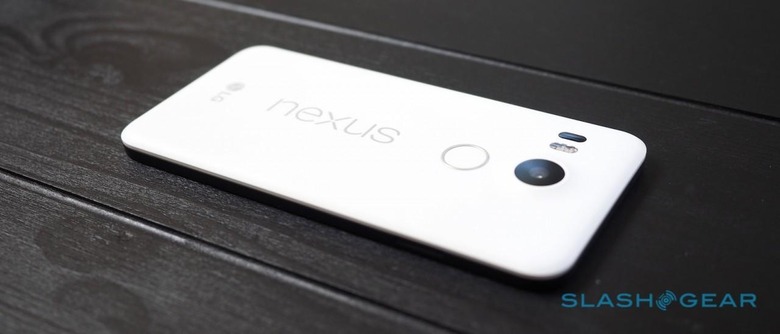 The 2013 Nexus 5 wasn't the phone you'd expect to build a loyal fanbase. Its plastic construction and unassuming design spoke more of engineering side-project than Google flagship, the epitome of hardware taking a back-seat while the latest version of Android – then 4.4 KitKat – held the spotlight. Now, two years later, Google and LG are giving Nexus 5 fans the Nexus 5X, spiritual successor and showcase for Android 6.0 Marshmallow on a budget.
Unlike the Nexus 5 and the Nexus 6, each of which were expected to carry the Android torch alone, Google has hedged its bets in 2015. So, as well as the Nexus 5X which starts at $379, there's also the Nexus 6P, a $499 phablet flagship.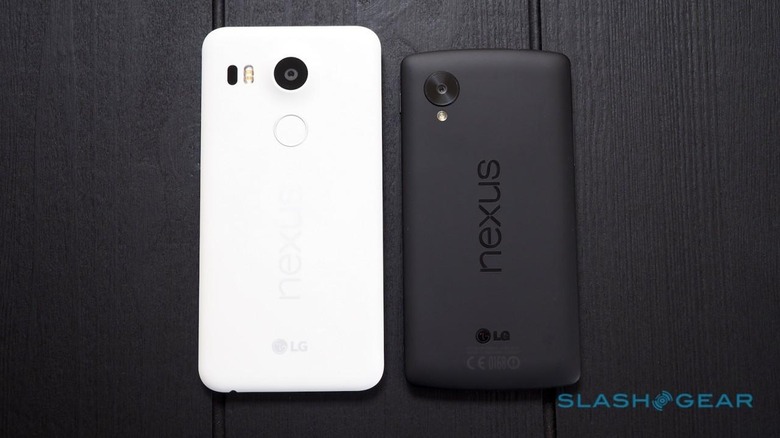 Two devices means Google could trim a little from the Nexus 5X's spec sheet in order to hit a price target, and some of the decisions have led to familiar results. For a start there's the plastic, a two-tone affair with a black bezel and edges along with – on my review unit – a white back. Black and pale blue/mint versions are also on offer.
Unlike the Nexus 5 it's not soft-touch plastic, which had the benefit of feeling nicer under your fingertips and the downside of being a voracious grease-magnet. The Nexus 5X looks and feels just on the acceptable side of solid, but it lacks finesse and, frankly, charm.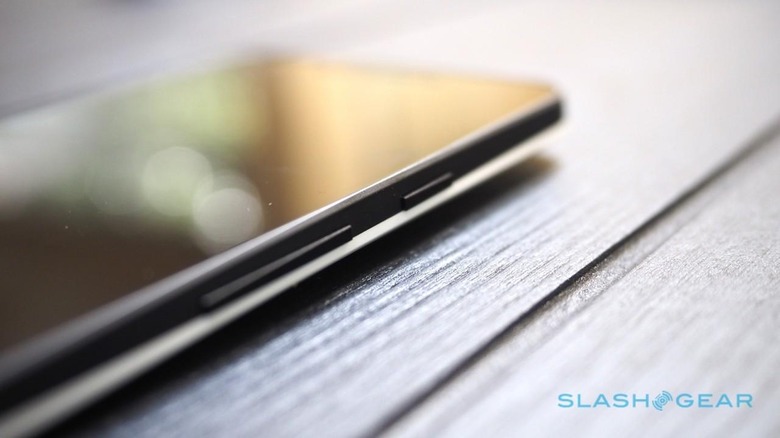 The volume and power buttons on the right edge are simple, sharp-edged blocks, while the oversized Nexus logo and LG's branding are screen-printed rather than embossed. The 5.2-inch 1080p display is protected with Gorilla Glass 3, not the newer, tougher Gorilla Glass 4.
It's not a bad display, mind, though the colors and crispness lack the punch of the AMOLED screen Google and Huawei use on the Nexus 6P. Altogether, the Nexus 5X feels serviceable, like an engineering reference design.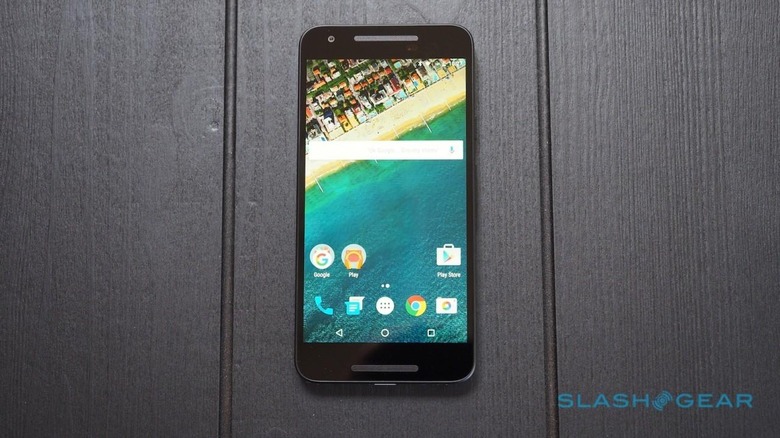 Inside, another cost-cutting measure sees Qualcomm's Snapdragon 808 rolled out. I don't really have a problem with that – the same chip was used to good result in LG's G4 after all – but the 2GB of memory it's paired with is less palatable. For the most part, Marshmallow has been swift and satisfactory, though a little lag during multitasking at times, and some sluggishness in more ambitious games have exposed the fact that this Nexus could really do with 3GB of RAM.
Connectivity options are plentiful, and as well as LTE Cat.6 – the Nexus 5X should work across all the major US carriers, including Google's own Project Fi – there's WiFi a/b/g/n/ac 2x2 MIMO with 2.4/5GHz dual band support, Bluetooth 4.2, and NFC. The usual sensors, including GPS/GLONASS, an accelerometer and gyroscope, barometer, ambient light, hall sensor, and a digital compass are onboard too.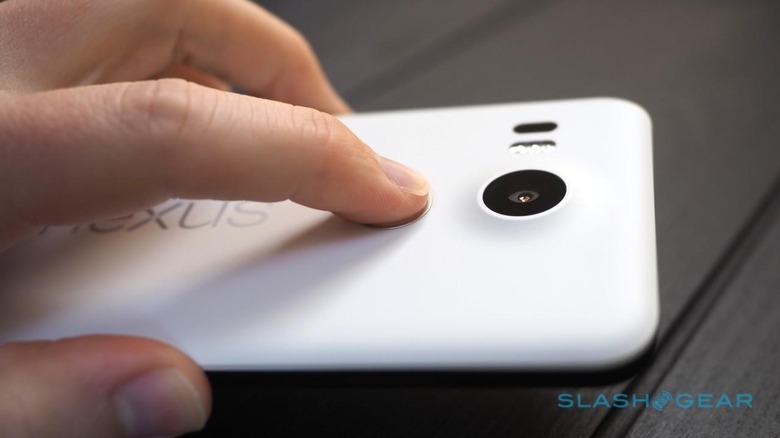 On the back, underneath the puckered camera lens, there's a circular fingerprint sensor. Ergonomically speaking I'd have preferred it on the front, underneath the screen where Apple and Samsung put their biometrics, but for the most part it falls roughly under where my fingertip naturally sits.
It's fast, too, unlocking the Nexus 5X in a split-second: if you get into the habit of dropping your finger in place as you pull the phone from your pocket or bag, it's unlocked by the time you turn the screen to face you. On the time-saving flip side, if the phone is on your desk, you'll have to flip it over to get to the sensor. Marshmallow also uses the fingerprint sensor for Android Pay, Google's mobile payments system.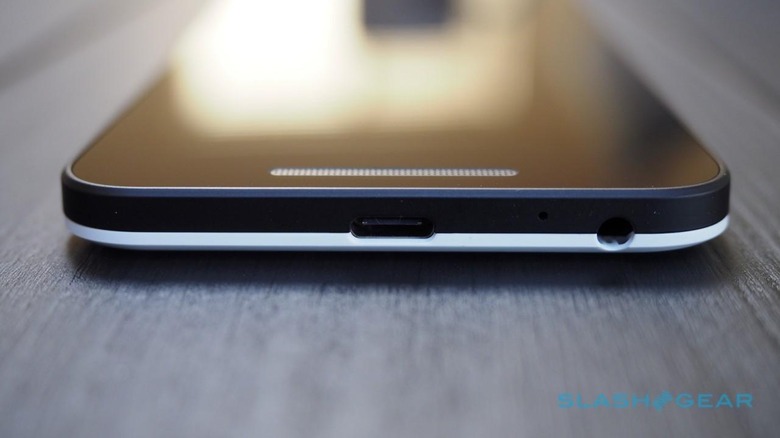 Like the Nexus 6P, there's a USB-C port on the bottom edge rather than microUSB. How welcome that is to you will depend on how ready you are to embrace the new port: in its favor, like Lightning on the iPhone you needn't worry about which orientation you're trying to plug it in. I've enjoyed being able to use the same charger for my MacBook as my phone, too.
On the downside, any microUSB adapter you already have is now no use at all, and Google has also dropped wireless charging. USB-C accessories are not only few and far between right now, they're generally more expensive than their predecessors, so it could get costly if you want more than just the charger that comes with the Nexus 5X.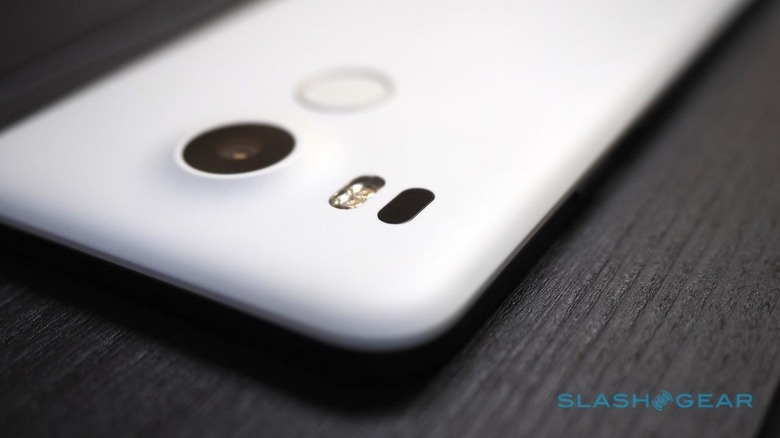 One thing few Nexus 5 enthusiasts could ever convincingly defend was the phone's lackluster camera. Two years later, both the Nexus 5X and its 6P sibling share the same 12.3-megapixel sensor and it's a significant improvement.
Google says it's a combination of bigger pixel size, f/2.0 aperture optics, and laser-assisted autofocus that does the job, but you don't really need to understand the technical details to see their combined value.
Camera Samples:
The detail in decent lighting conditions is good, and pictures look balanced and show accurate colors. Low-light conditions aren't handled with such aplomb, however, and the autofocus can struggle to get a fix at times, proving too slow on occasion to capture a fleeting moment. It's still a marked improvement over previous Nexus phones, but the best of Samsung and LG still have an edge (albeit for considerably more money).
On the front there's a 5-megapixel camera, which is fair but nothing special.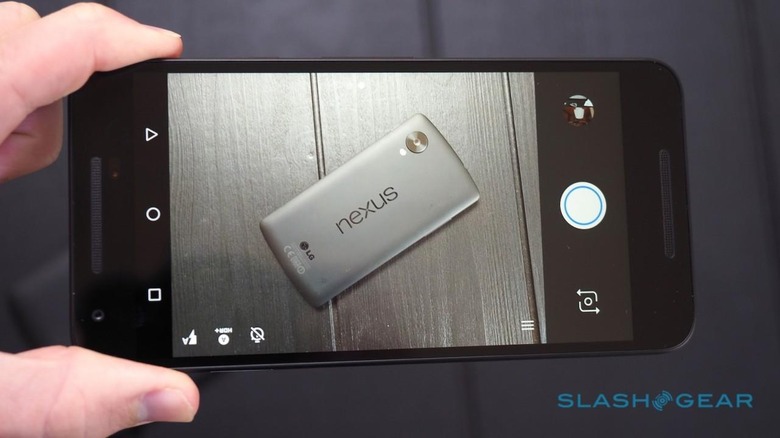 The main downside, though, is Google's frankly dreary camera app. Considering all the effort the Android team has put into making Marshmallow look fresh, it's mildly astonishing that the app you use with one of the Nexus 5X's flagship features is so mediocre.
At a time when LG and HTC are putting a selection of manual controls into their camera software, Google's feels unnecessarily simplistic. The layout of the controls, with the space-stealing side bar with the shutter release, is awkward, and it takes too many taps to switch through the different modes on offer.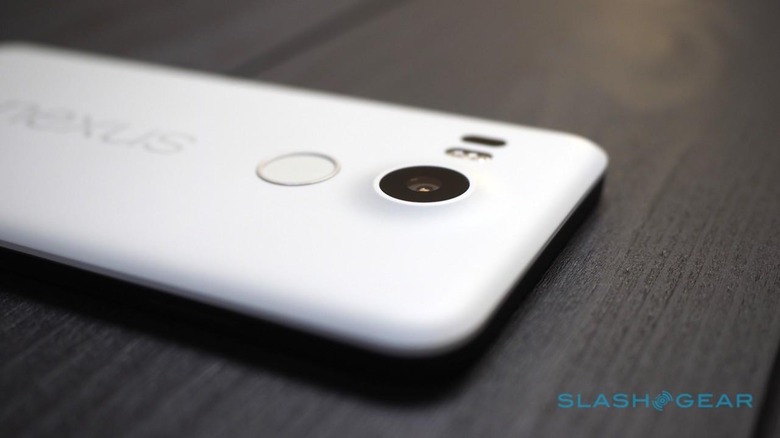 Those modes include 4K video recording at 30fps, 720p 120fps slo-mo, but not the intelligent burst mode of the Nexus 6P. In fact, you can hold your thumb down as long as you like on the shutter button, but you won't get any sort of burst photography.
Speaking of Marshmallow, Android 6.0 is a mighty pleasant place to spend your time. If you're a Google Now fan then Now on Tap – which summons information that's context-specific to the app you're currently using – can be useful, though oftentimes it just pulls all the buttons scattered through the UI into one shortcut bar.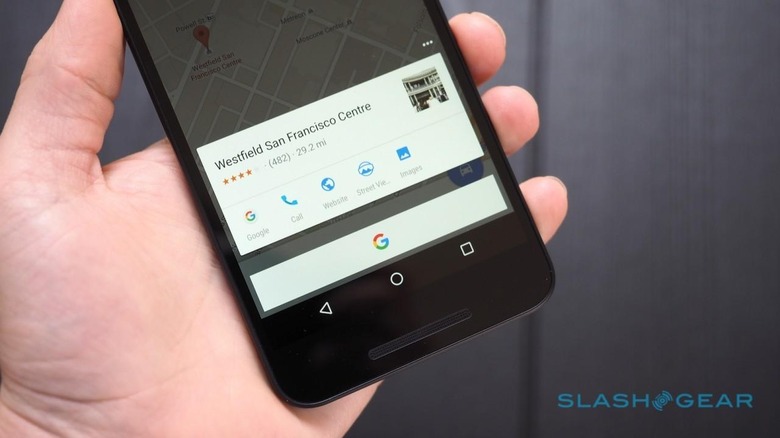 Something welcomed by power-users and, unfortunately, likely to be overlooked by regular users is the new granular permission controls. Rather than giving all-or-nothing access to whatever a third-party app wants to get its digital digits onto, you can now selectively forbid software from tapping your location, for instance, or the camera.
Sadly, with no memory card slot, you don't get to use 6.0's new Flex Storage feature, which seamlessly blends onboard capacity with whatever card you plug in.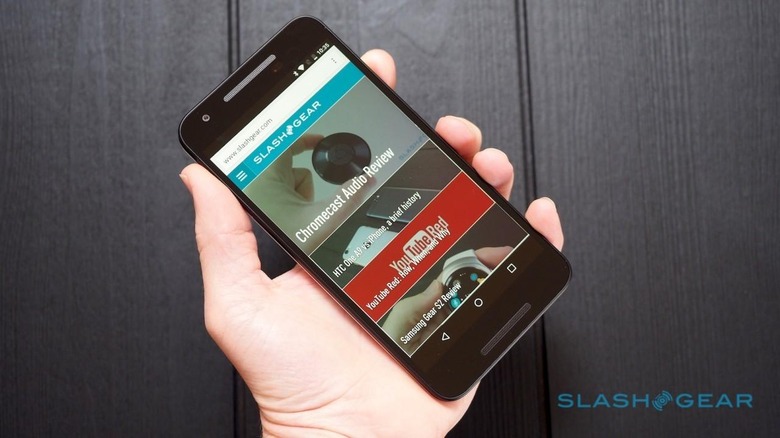 The Nexus 5X has three microphones – one on the front, one on the top, and one on the bottom – and they work with screen-off voice commands. You can call out a question to be Googled, for instance and, once developers get up to speed, there'll be support for conversational interactions. That basically means apps will be able to remember and take into account your previous voice command, helping narrow down instructions.
Marshmallow's other much-discussed changes are in power management. Doze automatically shifts the Nexus 5X into a sleep state when it's not being used – when you've left it unplugged on your nightstand, perhaps, or buried in the bottom of a bag – while App Standby does similar but on a per-app basis, sending infrequently-used software to bed.
No surprise, then, I had high hopes for how long the Nexus 5X would run on a single charge. Those hopes weren't really met.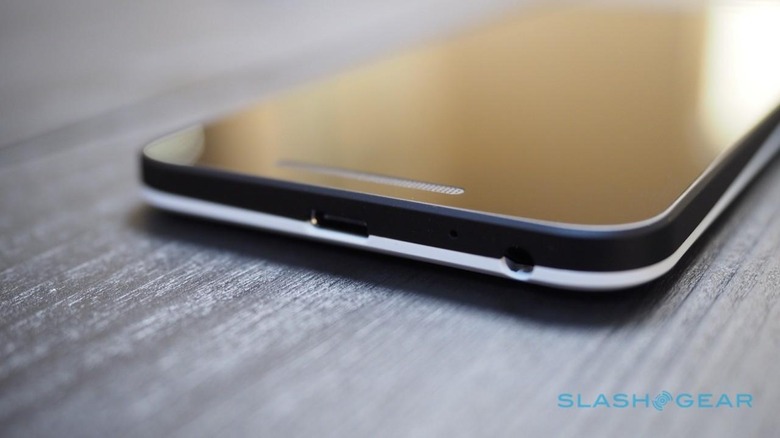 Google suggests the 2,700 mAh battery should be good for up to eight hours of LTE browsing, up to 10 hours of video playback, or up to 20 hours of talk time. In practice, I found that by early evening – with push notifications on, and mixed use including browsing, some media playback in Spotify and YouTube, instant messaging, use of the camera, and some navigation in Google Maps – the Nexus 5X was warning me to recharge.
Plugged in, it does at least recharge more rapidly than some rival devices. Google says you could see as much as 3.8 hours of use from ten minutes plugged in, as long as you're using the 15W, 5V/3A charger it supplies. Those numbers obviously depend on what you're actually looking to do with your phone, mind.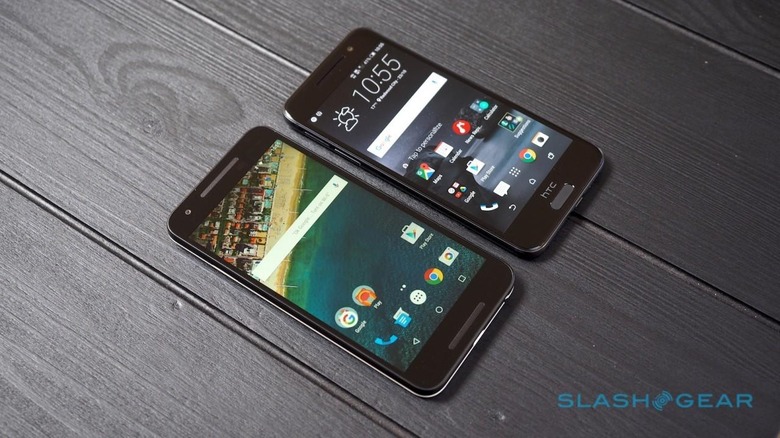 If the Nexus 5X has a prime competitor, it's the HTC One A9. The new One A9 is – in the US at least – shockingly affordable for a SIM-free flagship, coming in at $399.99 for the 32GB model and also running Marshmallow. In contrast, Google will charge you $429 if you want 32GB.
Meanwhile, the HTC feels far, far better, has a microSD slot, a better camera app, and though the 5-inch screen is a little smaller than the 5.2-inch Nexus 5X, its AMOLED panel is better and it's easier to use one-handed. HTC has also committed to delivering Android updates to the phone within fifteen days of Google releasing them for Nexus owners, which is ambitious (though, it's worth remembering, unproven).
[Update: In the period since I reviewed the Nexus 5X, HTC has announced that its $399.99 launch price for the One A9 is a limited-time offer, and that as of November 7th 2015 the phone will increase in price to $499.99 SIM-free and unlocked. That said, though I still like the One A9 I can't recommend it over the Nexus 5X at $500.]
Wrap-Up
I know that, for some, the lure of pure Android is so great that they won't consider anything other than a Nexus device. Ironically, though, one of the very reasons Google began the Nexus program was to coax manufacturers into following its lead on things like update speed and hardware specifications; HTC has done just that, and ended up making – to my mind – a far more appealing phone than the Nexus 5X.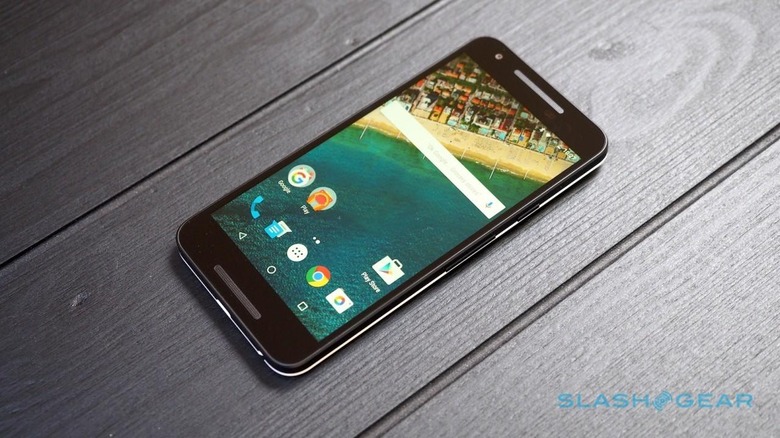 Lovers of the Nexus 5 will find much of their favored device's DNA in the Nexus 5X, but there have been compromises along the path of evolution.
Google's heart is in the Nexus 6P, it feels like, while for all the talk of bringing back a classic, the Nexus 5X smacks of being made to price and cynically heading off criticisms of how expensive the true Marshmallow flagship is.
[gallerybanner p="411332"]