HTC One A9 Review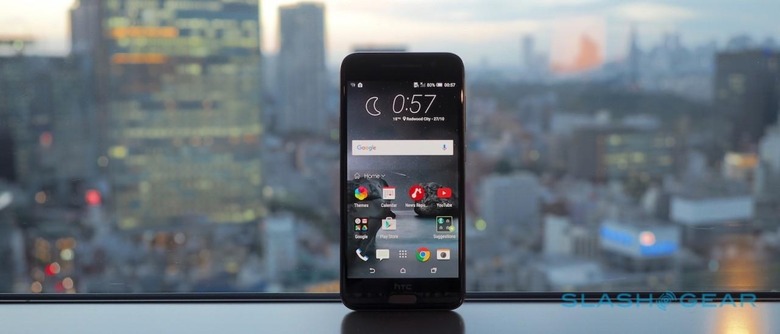 "Pick your battles" is good advice, especially when you're a minnow among sharks, but the HTC One A9 seems determined to fight on all fronts. You'd think the company's newest hero phone would have enough going on just trying to convince us that a flagship needn't max out the spec sheet, but HTC compounds its challenge by launching a device that can't not be compared to the wildly popular iPhone.
I'm all for ambition, but this feels more like masochism.
Much has been made about the One A9's resemblance to the iPhone 6s, and the discussion around who came up with which stylistic cues first. It's certainly something I can see the lawyers being interested in but, to be entirely honest, I find myself more concerned about how well the HTC feels in the hand.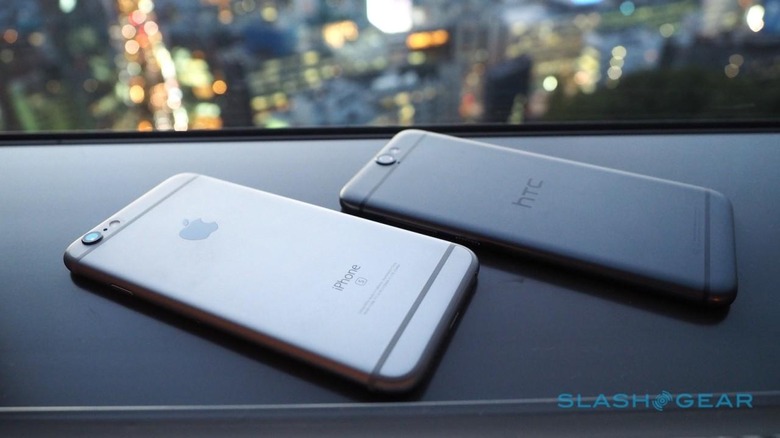 The answer to that is "pretty damn good" and it's down to a solid selection of materials and finishes. Aircraft-grade 6063 aluminum, Gorilla Glass 3 (though not 4, like HTC had originally said), and narrow strips of embedded polycarbonate add up to a device that feels the premium equal of the iPhone 6s.
In fact, some I asked preferred the One A9's polished sides with their sharper edges versus the Apple smartphone, finding them more comfortable to hold. The grooved power button is a nice touch, too, and it acts as a camera app shortcut – though not a shutter release once the app is open – when you double-tap it.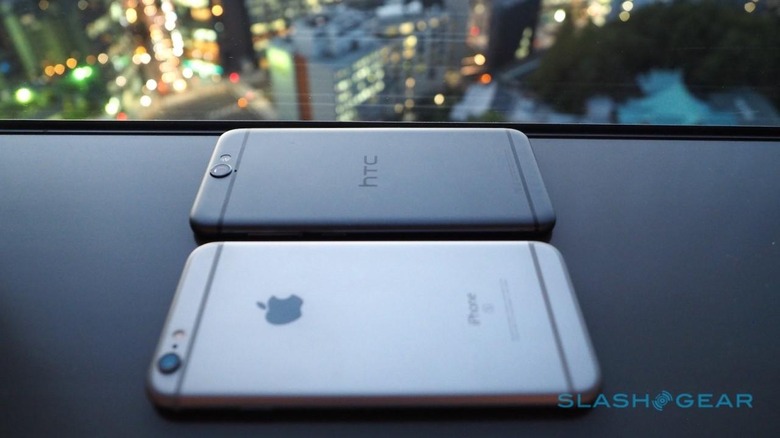 More striking to me than any aesthetic similarities, however, is how HTC has stepped off the specification rollercoaster when it comes to what would traditionally be some headline features.
So, the processor is taken from Qualcomm's Snapdragon 600 series – the quad core 617, in fact – when you might expect an 800 series chipset. The 5-inch display is Full HD resolution, not Ultra HD like the latest from Samsung and LG. You get microUSB, not USB-C.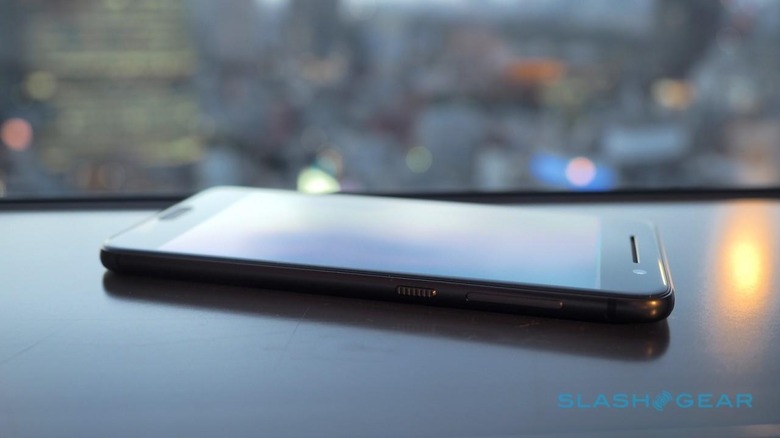 HTC's argument is that mid-range processors are now sufficient, not to mention pleasingly frugal, for the majority of Android users. Importantly the Snapdragon 617 supports Cat.6 LTE with carrier aggregation, and HTC contends that getting data to the phone rapidly is more of an issue than what onboard processing gets done. As for USB-C, so it tells me, that isn't really on carriers' radar yet for accessories, and so microUSB still makes more sense at retail.
It's not all been compromise. US devices will still pack 3GB of memory (in the UK – and thus in our UK review unit – that drops to 2GB) and 32GB of storage as standard (only 16GB in the UK). The display may not have as many pixels as some of its rivals, but the AMOLED panel is bright but not over-saturated, skews a little warmer than some (though has an optional sRGB mode which tones that down), and text and graphics don't look gritty or blocky.
The home button doubles as a fingerprint scanner, used both for accessing the phone and Android Pay. It's easily on a par with the iPhone 6s' for consistency.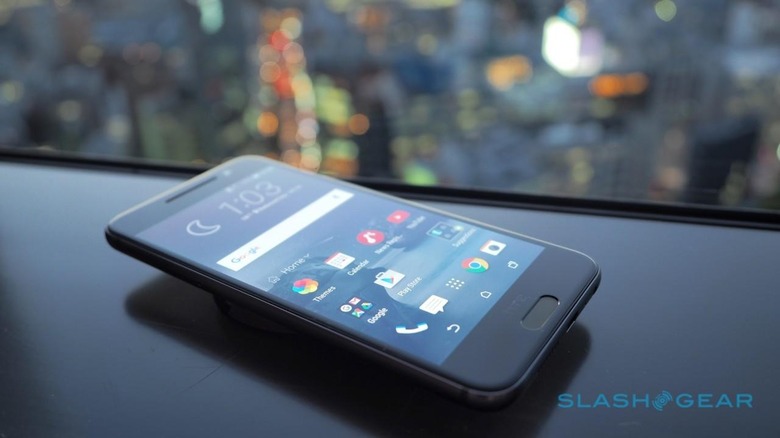 Somewhere else HTC hasn't cut corners – on paper, at least – is in the camera. UltraPixel is, as in other recent HTC phones, relegated to selfie duty on the front, with a 13-megapixel sensor on the back.
Yes, that's less than the 20-megapixels the One M9 offers, but the underwhelming photographic performance of that device suggests it's no great loss. Instead, HTC found space for optical image stabilization – something it hasn't included on a flagship since the One M7 – f/2.0 optics, and a tone-mixing LED flash.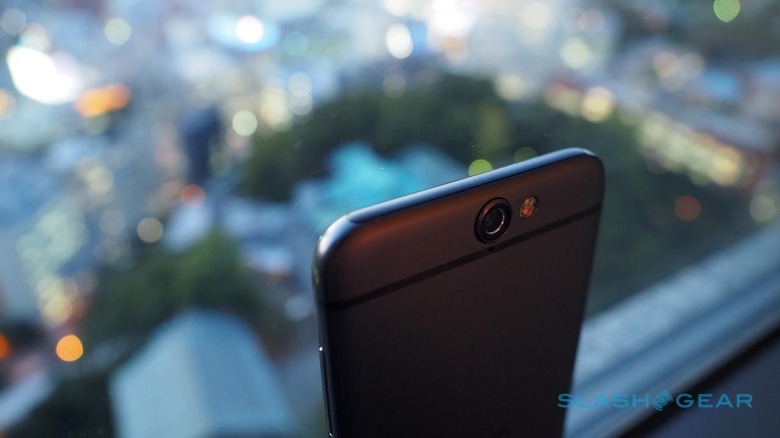 Again, the watchword here is "usable": enough resolution to avoid cropped shots looking like pointillism, but a recognition that low-light, video, and hyperlapse – the sped-up videos that Instagram popularized and which now get a dedicated mode in the HTC camera app – all benefit from keeping the lens super-stable.
Serve it up with decent lighting, indeed, and the One A9 can produce some great pictures. To be honest that's table-stakes for even a fairly recent smartphone camera, though, and things become a little less compelling when it gets darker.
Noticeable noise starts to creep in as it gets dusky, and low-light or nighttime conditions are all too often disappointing. The HDR mode – now accessible with a button directly in the main camera UI, but for some reason not turned on automatically as other phones will do – can help, even if it can introduce odd haloing around darker objects in the scene, but the OIS doesn't assist as much with avoiding blur from hand-movement as I hoped it might, and in general the One A9 has a tendency to over-expose.
[gallerybanner p="412017"]
Meanwhile there's a Pro mode which captures RAW shots and allows for more manual tweaking, but some of the other features you'd therefore expect to find are absent. Don't expect to be taking light art photos or midnight city scenes with streaky car headlamps, for instance, since the shutter length tops out at two seconds maximum.
Viewed as a whole, it isn't a bad camera. It's a big step up from the One M8 and M9, indeed. But "not bad" isn't enough to play against the heavy-hitters in the segment: LG's G4 and Samsung's Galaxy S6 are neck and neck for the best Android camera crown, while the iPhone 6s is easy to use and also capable of excellent images.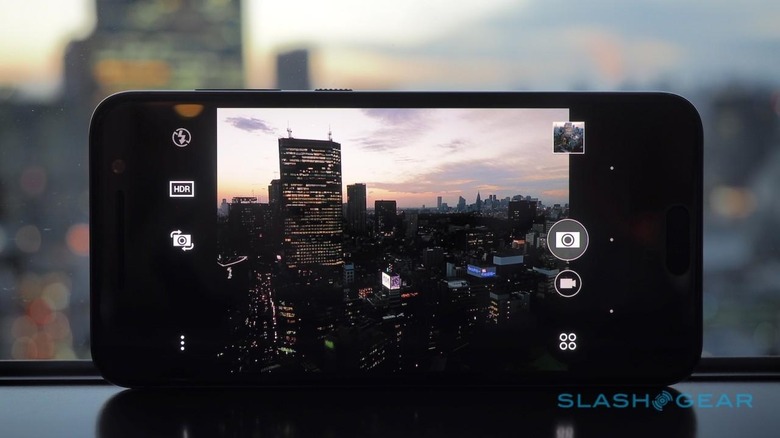 The same could be said for performance. I respect HTC's decision not to go for the fastest chipset on paper and instead pick the processor it believes is sufficient for what the One A9 will be asked to do. 95-percent of the time it's perfectly capable, too: apps load quickly, multitasking doesn't show undue lag, and although I had a couple of moments of freezing, I'm of a mind to put that down to pre-release software rather than CPU shortcomings.
Unfortunately that remaining 5-percent of the time – when you're trying to play some of Android's more intensive games, for instance – reminds you that you're not dealing with the very fastest silicon, though the 2GB of memory in my review unit might have to share a little of the blame. All the same, while it might not be a problem now, as apps and Android get more system intensive over the lifetime of the device, HTC's decision may well become more frustrating.
Those upgrades, at least to the latest iteration of Android, should come through without significant delay. HTC has committed – in the US, at least – to pushing out new versions of Android to the One A9 (if bought SIM-free and unlocked rather than through a carrier, mind) just fifteen days after Google releases them for its own Nexus devices.
It's ambitious and, if HTC can pull it off, will be a final nail in the coffin to the company's reputation for update tardiness. To help streamline that process, Sense has been further eroded and more of Android's natural interface and functionality left instead.
In general I approve of that. As HTC points out, Sense originally came about because Android itself was half-baked and confusing. Google's apps were underwhelming, lacking in functionality, and often more trouble than they were worth, while the native UI left a lot to be desired.
Since then, of course, we've seen the rise of Material Design and Google either developing its own must-have features or taking inspiration from the modifications of its friends in the device business. That's left HTC devoting a large chunk of its software engineers' time to customizations that not only aren't really needed any more, but which add hurdles to future updates.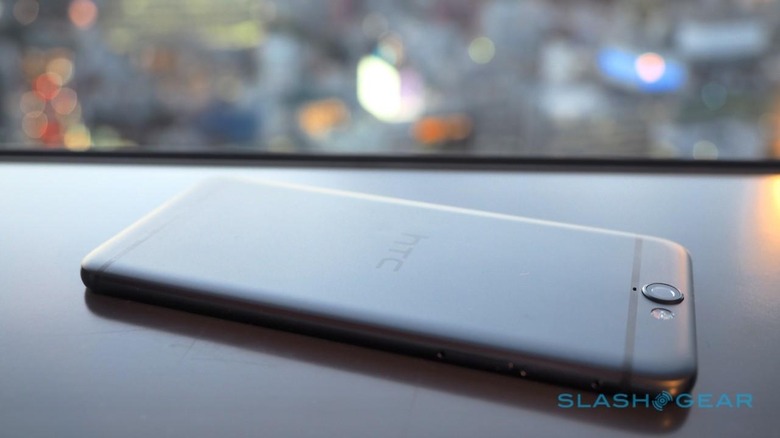 The One A9, then, gets Android 6.0 Marshmallow's Now on Tap app-specific search improvements, Doze for switching to a low-power mode when idle, and full-disk encryption that's enabled by default (which does mean you have to punch in a PIN or passcode every time you power-cycle the phone).
Slot a microSD card into the slot on the side, and Marshmallow's new ability to assimilate removable storage and treat it as internal capacity means you can add up to 2TB more if you can afford such a card. That might come in useful for high-resolution audio files, since the One A9 can support 24-bit / 96 kHz uncompressed audio out of its headphone jack – it sounds good, though you need equally capable headphones to actually enjoy it – which goes some way to make up for the absence of BoomSound speakers.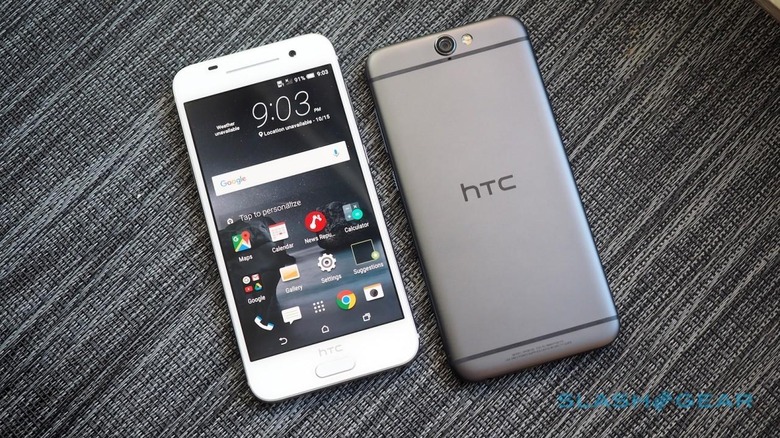 Perhaps my biggest concern about HTC's sudden obsession with conservatism is its choice of battery. At a time when rivals are squeezing 3,000 mAh or larger packs into their flagships, the One A9 arrives with a mere 2,150 mAh.
The more frugal processor, less intensive display, and Android 6.0's power tweaks should make that more than enough to get you through the day, so HTC's argument goes. If it's not, the One A9 supports Quick Charge 2.0 out of the box, with a Quick Charge 3.0 update in the pipeline.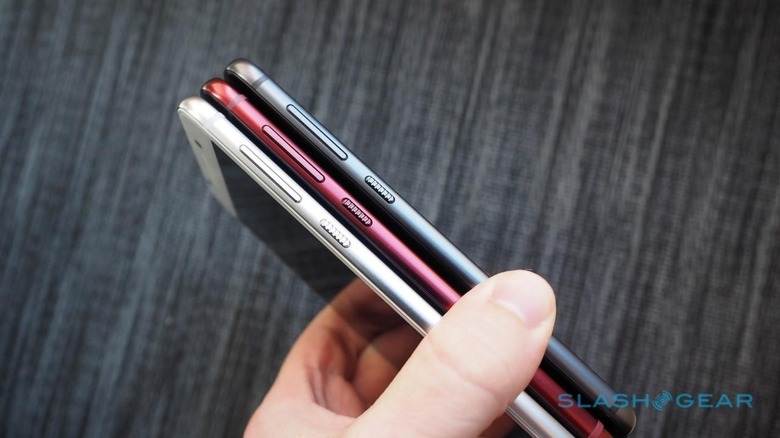 That's the theory, anyway. In practice I can't say I was ever entirely confident that the One A9 would last morning through to night. With typical use – push messaging turned on, and a mixture of social networking, some music playback, photography, Google Maps, and browsing – I all too often found myself needing a top-up mid afternoon.
Scale back my use and I could go a whole day, but I'm loath to recommend people change their habits simple to accommodate a phone's shortcomings. At least with a fast charger plugged in the battery topped up swiftly, but I'd gladly find pocket-space for a slightly thicker phone if that meant I also got a bigger battery or wireless charging.
Though I might sound pessimistic, quite honestly, up until yesterday I was all set to crown the One A9 a winner among Android phones. While international pricing may not have been so generous, at $399.99 in the US for the 32GB unlocked and SIM-free model with 3GB of memory, it was a bargain: $50 cheaper than the 2015 Moto X with the same amount of storage.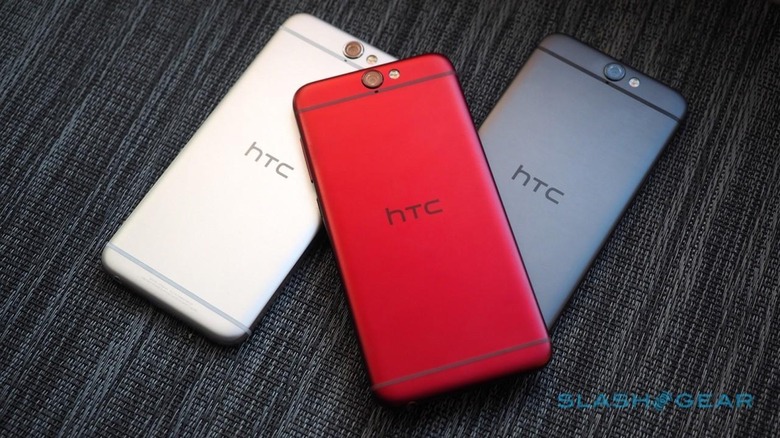 Now, though, HTC has admitted that its sub-$400 price tag is a mere promotional offer, and one which will expire on November 7. After that, the sticker will leap up a whopping 25-percent to $499.99.
That puts it right up against the Nexus 6P and at that point I'd go for Google's phone. Its camera and display are better, it'll get Android updates even faster, and it packs a bigger battery.
I've written before that HTC is its own worst enemy: somehow, in the face of victory, all too often it manages to snatch out defeat instead with a good idea that's poorly-executed or prematurely abandoned. Just when it seemed the One A9 was an affordable no-brainer, HTC harpoons itself with a hard-to-stomach price tag.
Yes, if you want a phone that's easier to use one-handed, the One A9 lacks many of the compromises smaller Android devices have historically made. I'm not alone in coveting a roughly 5-inch phone with flagship specifications, rather than the phablet screen that generally comes with such hardware, but I'm not sure I could live with such battery life from a $500 device, not to mention the knowledge that there were significantly better cameras out there for the same money.
Get in before HTC increases the price in the US and the value argument offsets all that. A sleek, metal-bodied phone for under $400 is undoubtedly compelling. Beyond that tiny window, though, you'd have to really, really dislike bigger displays – or really, really want an iPhone running Android – to pick the One A9 over Google's Nexus 6P.
[gallerybanner p="410572"]