Nexus 5X and Nexus 6P names tipped for new Google phones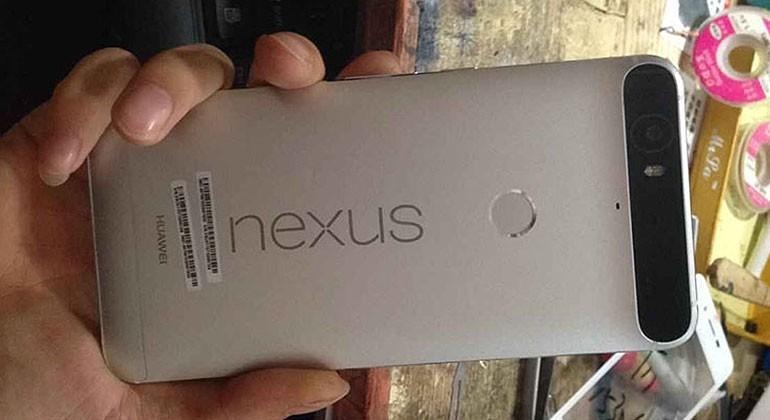 Google's next set of Nexus devices have had details leaked on hardware, software, and now naming schemes before launch. Word today is that the smaller of the two devices will be called Nexus 5X – that's the LG-made device. The larger of the two smartphones is said to be called Nexus 6P. Does the P stand for "Prints"? Or maybe it stands for "Power". Or it could stand for nothing at all – we wouldn't be entirely surprised whatever it ends up being.
Word of this naming setup comes from Droid Life where they also suggest they have confirmation of code-names. The names "Bullhead" and "Angler" have been given to these devices, so says the unnamed source – that being relatively consistent with the code-naming of Nexus devices to be like sea creatures.
The Huawei-made larger Nexus device has a fingerprint scanner at its back and likely has a 5.7-inch display up front. This device appears to have front-facing speakers, dual-LED flash at its back, and cameras both in front and around the back.
This device also seems to have another piece of hardware near its LED flash, one we wouldn't be surprised is a laser sensor for the camera.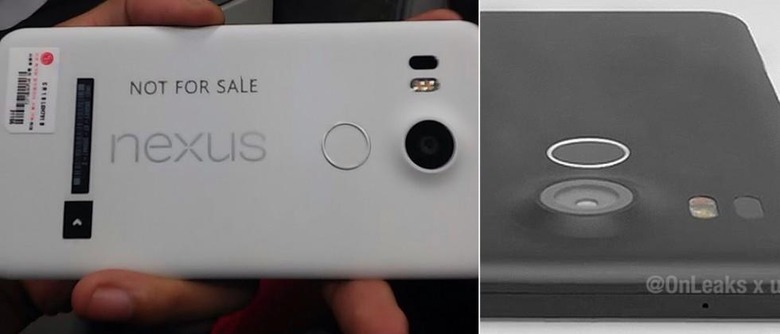 The LG device will likely have a 5.2-inch display as well as a fingerprint scanner at its back and what – again – appears to be a laser sensor at its back near its camera. This back-facing camera also appears to have a dual-LED flash system.
Below you'll see a number of news bits surrounding the LG and the Huawei Nexus devices. Chances are these devices will be released on September 29th, 2015, alongside a new Chromecast device. Just you wait!