Next Pokemon GO update may summon Legendary New Year Event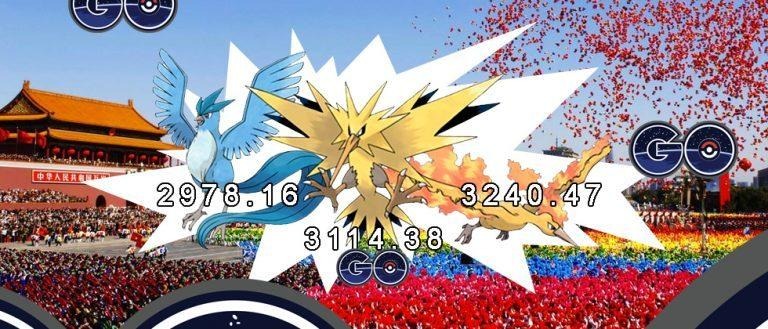 The next update to Pokemon GO may indeed be the one where Legendary Pokemon appear for the first time. Word from the underground (and our anonymous source with knowledge on the subject) suggests that considerations are being made for China's sake. After being blocked in China just this week, Niantic is seeking a way to come back with a bang (once they've got their issues sorted with China's State Administration of Press, Publication, Radio, Film and Television, or "SAPPRFT".)
Niantic has been clever with their Pokemon Event releases over the past several months. Each event has gameplay enhancements relating to the event in which they're staged. Halloween – the first of these events – made Ghost Type Pokemon of several sorts far more common for a limited amount of time. For Christmas, a Santa Hat Pikachu was released.
But what of January for Pokemon Events? What could Niantic attach itself to for a month that doesn't have a holiday that's generally celebrated with candy or presents? Look to China, dear reader, look to the place where Niantic has the most potential in the immediate future.
As my colleague Eric mentioned in our article on the China ban of Pokemon GO earlier today, China has over a billion citizens as of census time in the year 2013. That's a lot of potential revenue to be missing out on for Niantic. A ban doesn't mean Niantic will lose money – only that they'll not make the cash they'd have otherwise made.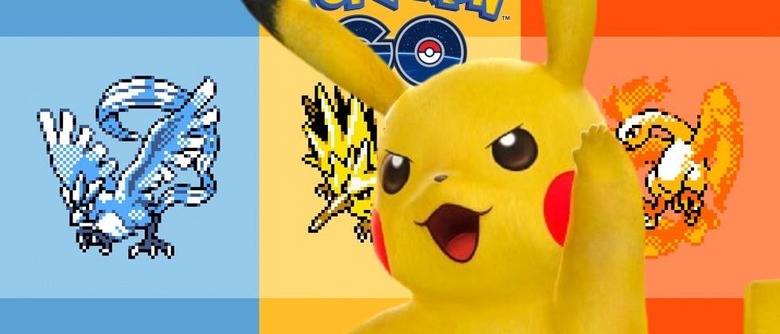 To correct this, Niantic will be working furiously to make changes suggested by China's SAPPRFT. To do this, Niantic will need to implement changes that don't rely on automatic tagging of locations as done by Google Maps. This wouldn't necessarily be an issue, save Niantic's use of their own Ingress game's data to mark PokeStops and Pokemon Gyms. They'll have to manually remove sensitive information from each spot as necessary.
Once corrections have been made, Niantic will need to win back the hearts and minds of the vast population of China. Once a license is won by Niantic, the company will need to make up for lost time. China would otherwise be months and months behind the vast set of countries that already have access to the game.
To do this, Niantic may release the Pokemon that best represents the new year visually. Starting on January 28th, the second New Moon after the Solstice, the New Year in China will be represented by the Fire Rooster. In Pokemon GO, a Fire Rooster would be best represented by one of the three Legendary birds of Gen 1 (Kanto) – Moltres!
Moltres is Pokemon number 146 in the Pokedex, and one of three Legendary bird pocket monsters available soon in Pokemon GO. If China does indeed see Moltres released on the 28th of January, Niantic will need to seek alternate means of distribution for Articuno and Zapados. While astrology dates do include other Pokemon-friendly elements: Metal, Earth, Wood, Water, none fit the Electric Type of Zapados.
Furthermore, the next Water Rooster date for the New Year won't be coming for a while. The previous two Water Rooster dates were set for the years 1933 and 1993. What we'd love to see is each of the other two Legendary bird Pokemon to be released during Green Energy events.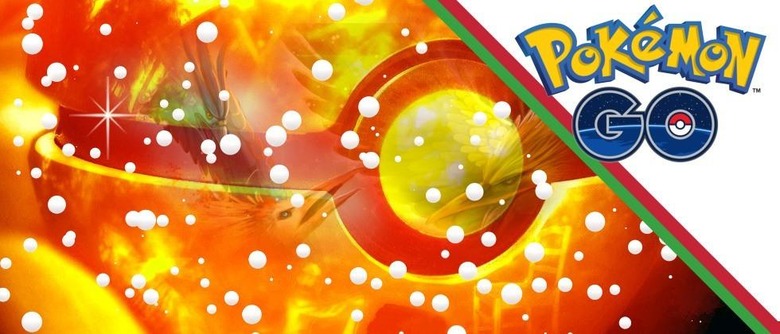 Consider Tesla making an announcement about a new electric vehicle at a special event, and that special event having a series of days around it in which Zapados were made available. Consider Earth Day (April 22nd) the perfect day for Articuno to make its first release known. It's far more likely that all three Legendary bird Pokemon would appear during the same date range (just to start), then spread out as ultra-rare spawns from that point forward.
Have a peek at SlashGear's Pokemon GO Twitter portal for more information on the game, including early releases and events. We'll be keeping up with the Legendaries, too – more info incoming soon!