Next Issue Media e-magazine launch imminent with Android tablet focus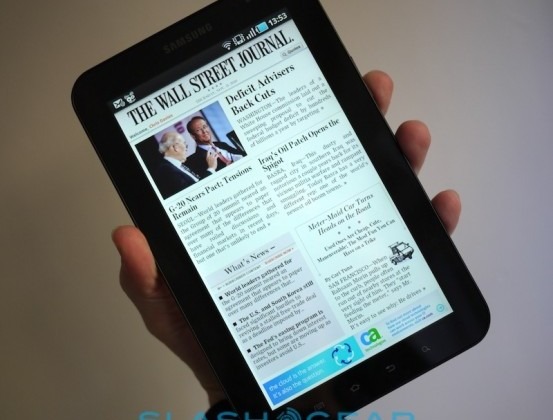 Next Issue Media, a digital magazine joint-venture between Time, Condé Nast, Hearst Corp, Meredith Corp and News Corp, is expected to launch "in the next few months." According to CEO Morgan Guenther, reports the WSJ, the collaboration will see the digital publication distribution system focus on Android tablets initially before broadening to other devices and platforms.
Two titles taken from Time, Condé Nast, Hearst or Meredith are expected to kick off the line-up, with a wider range of publications by the summer. That's expected to include newspapers, Guenther says, with News Corp titles potentially among the selection.
Murdoch's News Corp is expected to launch its own iPad digital news app, The Daily, imminently, relying on Apple's upcoming subscription API for recurring iPad payments and instant content delivery. Content specifically for Android tablets has been less forthcoming, predominantly since the available models have been overshadowed by Apple's slate, though the WSJ and Financial Times have both released apps for the 7-inch Samsung Galaxy Tab.