New Xbox One Experience rolling out, here's what's coming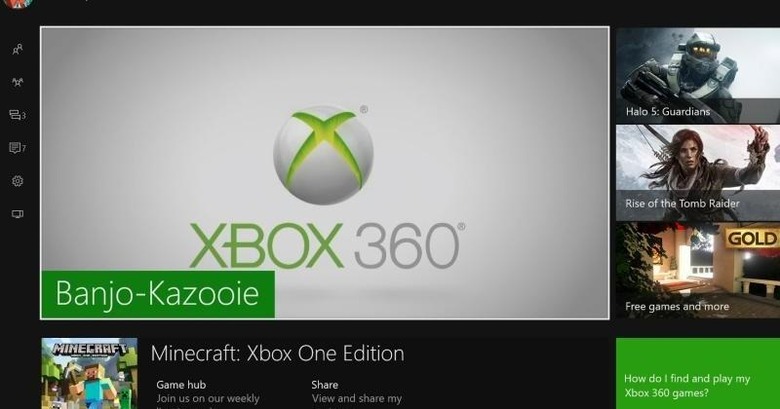 It's a massive day for fans of Microsoft's products. Well, maybe except for Windows Phone enthusiasts. Microsoft has just started the rollout of the biggest Windows 10 update for desktops and tablets yet. And, at the same time, it has also started the rollout of the New Xbox One Experience, sometimes called NXOE, which practically brings Windows 10 to the console gaming world. Since this is a huge update that contains dozens of changes, it might be easy to get lost. Here are some of the highlights that NXOE will bring to your Xbox One console.
Of course, there's the much awaited backward compatibility with Xbox 360 games, a software engineering feat that Microsoft has every right to boast about. The compatibility doors opened at 12 p.m. PST so now you will be able to see your pre-purchased Xbox 360 games in your catalog. Or if you have a compatible game on disc, simply insert it into the Xbox One and let the download start. For a limited time, multiplayer will be available for all compatible titles, a feature that's normally available only for Xbox Gold Live subscribers. Don't know if your Xbox 360 game is backwards compatible? Check out Microsoft's extensive list to find out.
The home screen and much of the user interface has been revamped to match the new Windows 10 aesthetic, which practically means a vertically scrolling tile screen and judicious use of sidebars. The goal was to get access to controls faster with as few taps and button presses as possible. For example, getting to the new guide sidebar on the left only requires a left D-pad tap or double pressing the Xbox button when inside a game. This guide gives instant access to profiles, friends, settings, notifications, and Snap.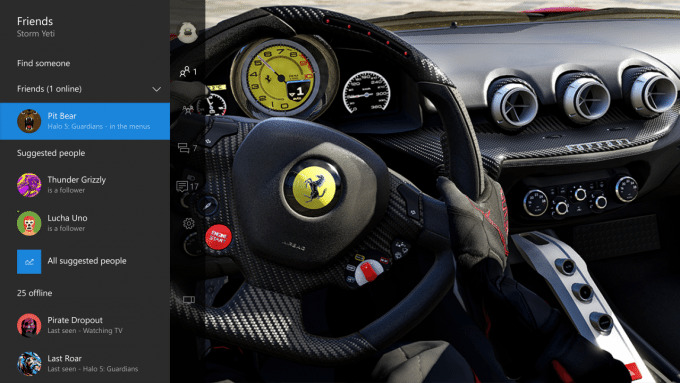 Microsoft also calls the NXOE the most social Xbox update ever. That's because it has increased the number of social features on the platform. For example, there's is the new Community section that lets you know at a glance what your friends are playing or what's popular among your circle of gaming friends. Sharing achievements and jumping into conversations is also much easier and faster.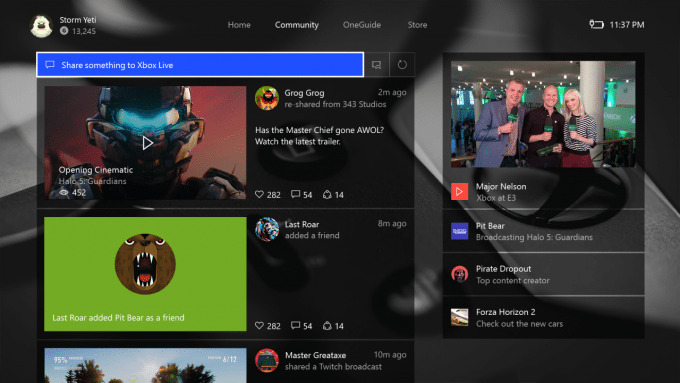 This is just the tip of the iceberg, of course. Other new features include the ability to remap Xbox controller buttons, avatars, and OneGuide for TV. Noticeably missing is any mention of Cortana, which has been revealed to come much later, perhaps early next year. An update as big as this can and will probably run into some glitches, so be sure to check out Microsoft's guide for fixing NXOE issues.
SOURCE: Xbox