New Xbox Experience released early for pre-interest sign-ups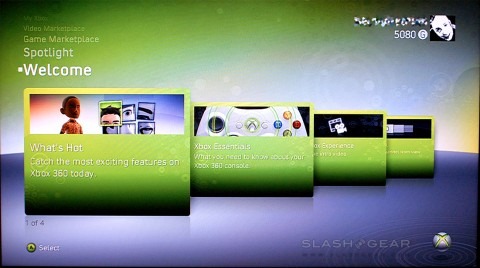 Microsoft have released the New Xbox Experience update for the Xbox 360 a day early, making it available to install for anyone who pre-registered their interest.  Those who did not will still have to wait until the official launch date tomorrow, along with – reportedly – anybody who attempted to install a leaked version.
The update brings new avatars, the ability to load games from the hard-drive, and, in some areas, direct access to the Netflix online movie service.  You can see our preview of the updated Xbox Experience here.
Installing the new software occupies around 6GB of your Xbox 360 hard-drive, with the install process taking around 5-7 minutes.  Download time obviously depends on the speed of your broadband connection.  Microsoft will apparently be working through the list of sign-ups over the next 24hrs to allow them to download early, so if you can't access the update wait a while and try again.
[via Joystiq]