New Wii U stock on the way with US priority says Nintendo exec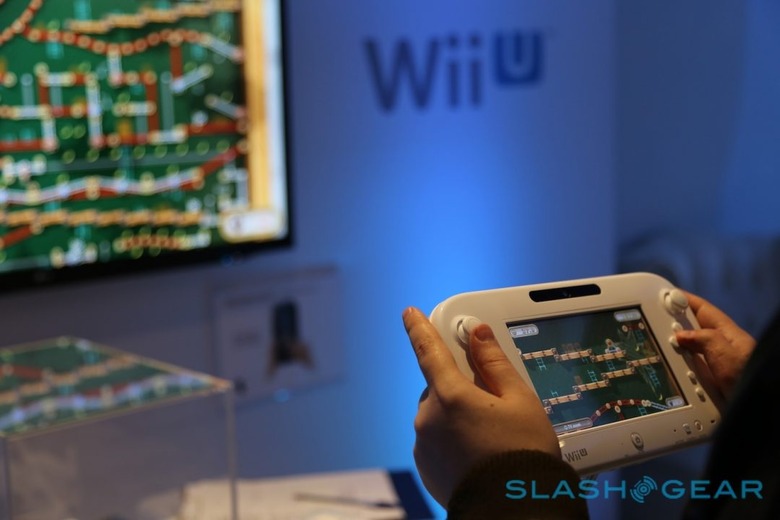 Nintendo's marketing vice president has insisted that fresh Wii U supplies are incoming to alleviate the new console bottleneck, promising "a great quantity" though warning that shortages may still be on the cards. "Demand has been phenomenal" Scott Moffitt told Forbes, though declined to give any specific sales figures, only highlighting the sell-out presales and insisting that there will be more Wii U units than there were Wii consoles at the older model's launch.
"We want consumers to know upon launch they can go into their stores, and there will be new quantities available there to go in and buy" Moffitt said of Nintendo's strategy with the US launch of the Wii U. "There may be lines, and we do anticipate tremendous demand. We'll do our best to keep up with it, but there should be a great quantity available at launch. We know that for this launch week, we will have more available than we did during the Wii launch."
However, the prospect for holiday sales may well be mixed, especially with Black Friday approaching at the end of this week. Moffitt is ambitious about Nintendo's ability to meet demand in the run up to the holidays. "We'll have more replenishment during the holiday season to replenish those stocks and refill those store shelves as quickly as we can" he said. "We can't guarantee there won't be shortages, but we'll do our best to keep up with it."
It's not solely availability that is causing some gamers headaches, however; a launch-day update for the Wii U has seen consoles out of action for several hours as they gained features like backward compatibility with the Wii, but some owners found that their Wii U was bricked in the process. With supplies so tight, getting a replacement for a broken Wii U is also a challenge. GameStop is entirely sold out of Wii U, and Walmart, Best Buy, and Target all have limited stock; there are some mutterings that they might be holding select units back for Black Friday sales, however.
Moffitt also suggests that the US will get stock priority over other locations, such as Europe and Asia, where the Wii U is launching at a slightly later date. "Since the US is launching first, you can expect there probably would be more available in the US than in other territories" he admitted. "We're going to manufacture as many as we can to keep up with demand, and hopefully we can do that this time."