New Toyota 86 and Subaru BRZ tipped for 2021 2.4L reboot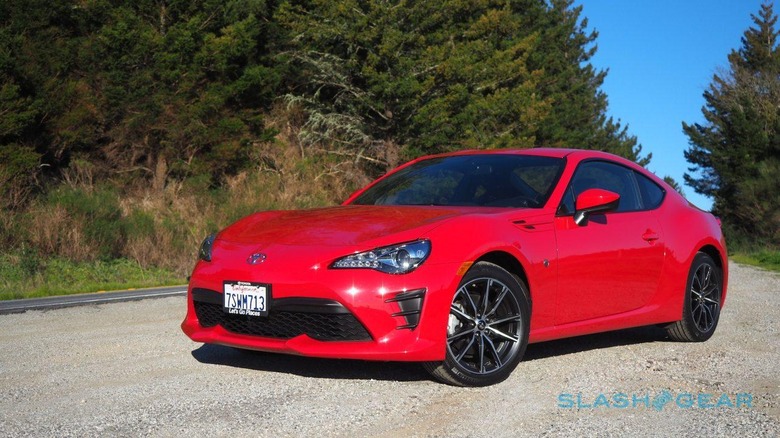 The fate of the Toyota 86 and Subaru BRZ isn't as dire as previous reports have suggested, it seems, with talk of a new, more sporting upgrade in 2021. The car, which launched in the US as a collaboration between Toyota's ill-fated Millennial-centric Scion brand and Subaru, has always walked a tightrope between affordability and performance.
Indeed, it remains one of the cheapest ways to get a two-door, rear-wheel drive coupe, even if there are some compromises to go along with it. Cabin quality has never exactly been high on the list of praised 86/BRZ features, for example, and while the 2.0-liter engine is punchy, it's hardly refined. Still, a six-speed manual gearbox remains welcome in the face of growing DCTs and automatics.
However there have been lingering rumors that the plug could be pulled on the car altogether. Certainly, sales of the either version of the car have hardly been setting dealerships alight. In March 2018, for instance, Toyota sold 491 of the Toyota 86 and Scion FR-S, down almost a third compared to the same month a year prior. Subaru, meanwhile, sold 369 of the BRZ, down 16-percent year on year.
Instead of being canned, though, new reports out of Japan suggest that the two automakers plan to revamp the whole project. Toyota and Subaru have begin developing the next 86, the Japan Times reports, with the goal being a launch around 2021. Subaru will produce the car at its Gunma Prefecture plant, it's said.
For Toyota, the sources claim, it's an attempt to bring new customers to the brand and "raise its corporate image." While not specified, that's likely to be shorthand for "make Toyota sexier," something the current line-up of earnest, economical, but for the most part hardly exciting vehicles struggles to do. Toyota is aiming to address the upper echelons of the market in that respect with the upcoming sports car it's co-developing with BMW, expected to launch as the new Toyota Supra. The automaker showed off a Supra racing version of that car last month.
However a new Toyota 86 could distill some of that halo down to a more affordable segment. Specifications for the new car are unclear at this stage, though it's likely to have a 2.4-liter engine. Somewhat appropriately, Subaru has just announced such a powertrain, a 2.4-liter turbocharged boxer with 260 horsepower and 277 lb-ft of torque.
For the moment, Subaru has only said that's headed to the 2019 Ascent SUV. Nonetheless, it's not hard to imagine some iteration of it bringing a neat power boost to a new Toyota 86 and Subaru BRZ. The latter could well have new safety features, too, including a version of Subaru's EyeSight system which offers automatic emergency braking among other things.