Toyota GR Supra Racing Concept brings a legend to the future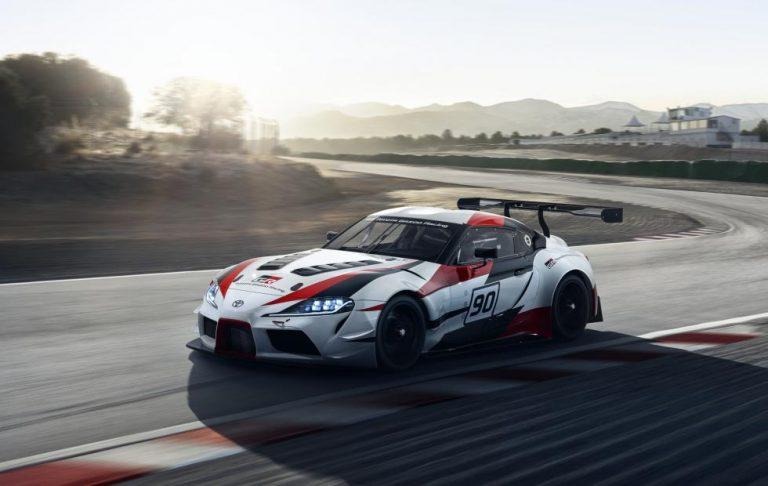 There is a trend that seeks to bring the past into the present, with retro designs and products. Toyota, however, is doing more than just reliving its glory days. It is indeed reviving the Supra, one of it not its proudest achievements in motorsports. But more than just a throwback, Toyota is turning the fifth generation Supra into the GR Supra Racing Concept that will help define the future of Toyota's entire fleet.
You might think it strange that Toyota would use a motorsports car to shape its road cars, but that is actually what Kiichiro Toyoda believes in. The company founder saw racing cars as a sort of testbed, exposing flaws, challenges, and solutions that would help the carmaker improve their vehicles. It doesn't hurt that racing cars also generate a lot of hype and passion among motorsports fans.
And for Toyota, nothing screams racing car than its Supra series. Debuting in 1978, the Toyota Supra earned fame in its hometown when it became the four-time winner of the All-Japan GT race in the GT500 class. The Supra ended production with its fourth-gen model in 2002, but not without being gaining the distinction of being Toyota's most powerful production car.
The GR Supra Racing Concept carries on that spirit but with added value on top, outside, and within. As a concept, the GR Supra is designed to be forward-looking, bold, and daring. It is constructed using strong but lightweight composite materials for various parts, like the bumpers, splitter, diffuser, and hood. The windscreen and side windows are surprisingly made of plastic. A pure front-engine/rear-wheel drive, the two-door car features a large rear wing that adds to the dramatic form of the GR Supra. A large "90" race number is emblazoned on its door, a nod to the Supra's codename.
The GR Supra was created by TOYOTA GAZOO Racing but it didn't do so alone. It boasts of quality components coming from famed original equipment makers. BBS racing wheels, Michelin racing tires, and OMP safety features are just some of the names that are thrown in when describing the GR Supra. Being a racing car, safety is of the utmost importance here. In addition to OMP's driver's seat and safety harness, the fifth gen Supra also meets competition requirements, with a full roll cage, fire extinguishers, and standards-compliant fuel and brake lines.
"Fun to drive". That is the spirit of the Supra that TOYOTA GAZOO Racing has attempted to impart on the GR Supra Racing Concept, whether that's on the road, the race track, or even your gaming console. Just like the original, the Toyota GR Supra will become available in an update for the Gran Tourismo Sport video game coming next month.