New Surface video released shows off cool features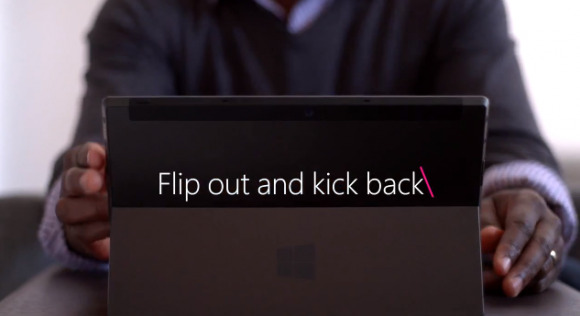 On Monday, Microsoft kicked off its marketing campaign for the Surface with the dance-heavy video "The Surface Movement." This evening, a new Surface marketing video has been released, which shows off the Surface's cool features, offering a nice look at the cover/keyboard in particular. Microsoft is dropping $400 million on marketing the Surface.
Surface measures in at 9.3mm thick, which, you can see from the video below, is pretty thin. The device features one USB port, and has a 10.6" ClearType display. The detachable cover is a mere 3mm thick, and is pressure sensitive with low-profile keys, doubling as a trackpad. It runs Windows RT. Check out The Tao of the Surface for more info.
The Surface went up for pre-order on October 16th, and is available from $499, which makes it pretty stiff competition for the same-priced 16GB iPad. The $499 version features 32GB of storage, and does not include the cover. The price jumps to $599 if you get it with the Touch Cover. The last option comes in at $699, and offers 64GB of storage with a black Touch Cover. The covers can also be purchased separately for $119.99, and are offered in five different colors: blue, red, white, black, and pink.
The Surface is set to launch on October 26th with the release of Windows 8, with a Surface Pro slated for released "about three months" after the initial Surface launch, according to Microsoft executives, which will put it in early 2013. As things keep amping up, more videos like this one are sure to surface. No pun intended.