New Surface Pro 4 commercial woos buyers with a cat in a hat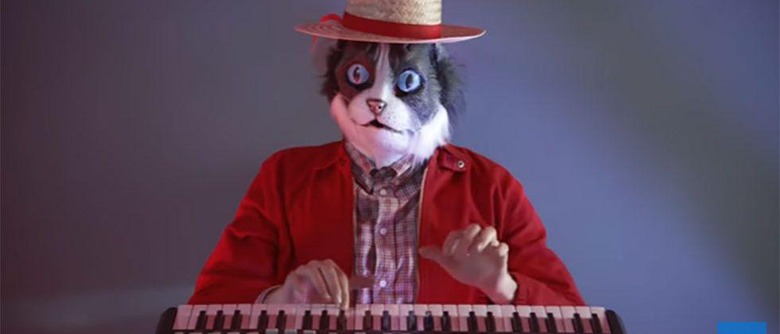 Sometimes commercials are bizarrely appealing, this is certainly the case with the latest commercial shilling the Surface Pro 4 tablet from Microsoft. It has a hipster looking dude playing a keyboard as he sings the virtues of the Surface Pro 4, which anyone familiar with the tablet already knows.
The commercial highlights the pen that allows you to draw on the screen directly and highlights the removable keyboard. Microsoft also takes the occasion to bash the Mac a bit, as it has none of those features. Be warned if you watch the commercial video below, the jingle might stick with you and the cat in a hat mask is creepy.
If you are unfamiliar with the Surface Pro 4 tablet, we reviewed the tablet back in October of last year when it launched. The tablet has a 12.3-inch screen, slightly larger than the screen on the Surface Pro 3. The big thing that was noticeable in the upgrade was that the Surface Pro 4 was noticeably lighter and thinner than its predecessor was.
The pen used in the Surface Pro 4 supports 1,024 levels of pressure and has tips that are changeable to offer the feel of different types of styluses. The opposite end of the stylus has an eraser to remove errors you make. There are three Surface Pro 4 models with the base Core M3 ringing in at $899, the Core i5 version is $1,299, and the high-end Core i7 is $1,599. Back in July, Microsoft ran a sale that saw that base Core M3 offering for $749, a savings of $150 form the standard price. That base version was the only model offered on discount.